Nvidia is at SIGGRAPH 2019 showing off new software support, and new creator hardware that leverages its RTX technology. It has announced that new professional software from the likes of Adobe, Autodesk, Blender, Foundry, Luxion and others can now use RTX for ray tracing and AI - with some drastic processing speed improvements quoted. Furthermore, Nvidia was pleased to show off 10 new RTX Studio laptops and mobile workstations raising the total number of choices for creators to 27. Last but not least a new Nvidia Studio Driver was released, packed with optimisations, tweaks and extended support.
At SIGGRAPH, Nvidia has introduced seven applications from top ISVs that now take advantage of RTX technology. "Around the world, designers and artists, OEMs and software providers have embraced real-time ray tracing and AI acceleration as the new industry standard in product design and content creation," said Greg Estes, VP of corporate marketing at Nvidia. In brief, some of the apps benefit from performance gains, others from the introduction of ray tracing, yet others from features based upon AI processing. AI processing tackles tasks such as denoising, pose estimation and other advanced capabilities of creative software.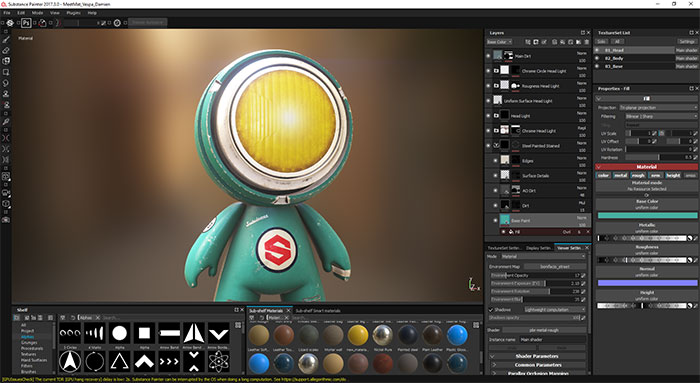 The 7 new apps
Adobe Substance Painter: RTX ray tracing accelerates baking performance up to 192x faster than CPUs (ambient occlusion) and about 10-20x overall performance gain.
Autodesk Flame: RTX Tensor Cores dramatically accelerate the new machine learning feature set of Autodesk Flame v2020.1. The built-in machine learning analysis algorithms help artists isolate, extract and modify common objects in moving footage, dramatically accelerating visual effects and compositing workflows.
Blender Cycles: Nvidia OptiX 7 with CUDA dramatically accelerates performance of open source renderer.
Dimension 5 D5 Fusion: RTX ray tracing via UE4's implementation of DXR allows architects and designers to quickly simulate ground truth lighting and shadows.
Daz 3D Daz Studio: Nvidia Iray allows creators to assemble scenes with interactive RTX accelerated ray tracing to quickly build their artistic composition and render out in full fidelity.
Foundry MODO: RTX performance through OptiX in the completely redesigned MODO path-traced renderer offers a significant performance boost over CPU rendering.
Luxion KeyShot: RTX accelerated ray tracing and AI denoising for photorealistic visualization of 3D data for product design reviews, marketing, animations, illustrations and more via OptiX support in KeyShot 9.
Thanks to the above seven new apps there are approx 40 processional application now benefitting from Nvidia RTX features and acceleration. Nvidia is rather proud that, in 12 months, RTX supported creator applications are so widely available. It goes on to assert that, by year's end, "Every major 3D design application in the world (will have) committed to supporting RTX".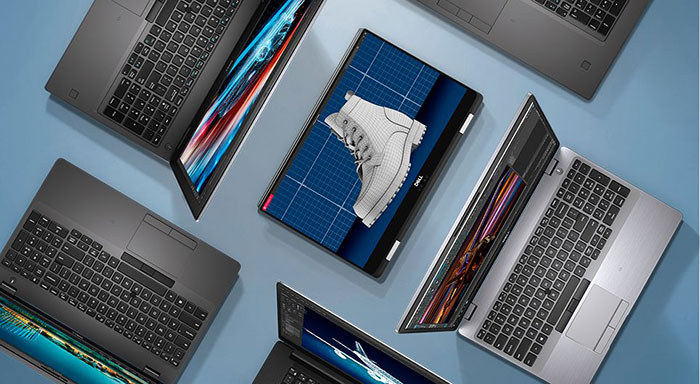 10 new Nvidia RTX Studio laptops and workstations
Nvidia sought to highlights 10 new RTX laptop designs, leveraging GPUs ranging from GeForce RTX 2060 to the Quadro RTX 5000. In a blog post it bullet pointed the following samples:
Thanks to the RTX technology inside these laptops can accelerate content creation from video editing to 3D rendering, "with performance up to 7x faster than that of the MacBook Pro," says Nvidia. Many of the new machines feature 4K precision displays and Nvidia Max-Q technology.
Nvidia Studio Driver update

The latest Studio Driver includes optimisations for OTOY Octane Render, Blender, Autodesk Arnold, Maxon Cinema 4D, Substance Painter by Adobe and Magix VEGAS Pro. Moreover, it has folded in an often-requested feature - support for 30-bit colour. Nvidia says that enabling 30-bit colour can eliminate HDR photo and video banding seen in 24-bit colour workflows, and it is supported in OpenGL apps such as Adobe Photoshop and Premiere for all GPUs.