In the HEXUS review of the Nvidia GeForce RTX 2060 Super and RTX 2070 Super on Tuesday, the editor made special note of Nvidia's launch and release timings. The Super series was summed up as a pre-emptive strike on AMD, to deliberately upstage it days before the launch of the first Navi-GPU powered graphics cards for consumers. Furthermore, the editor thought Nvidia's move implied that it "has plenty of firepower left in the Turing cannon".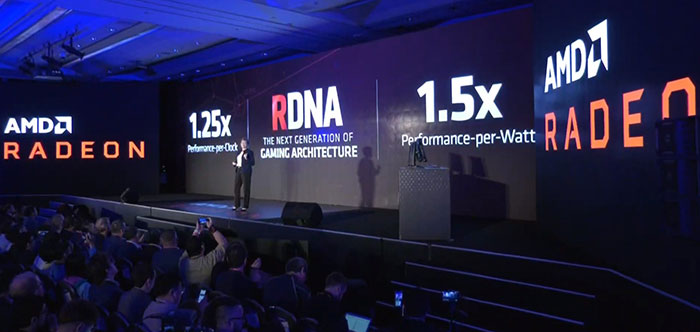 Of course Nvidia, like anyone interested in PC tech, had known about AMD's graphics card launch intentions (roughly) for months, so had plenty of time to get ready. Today however there is some news which m if correct shows AMD will be reacting quickly to the Nvidia Super threat, from day 1 of the Radeon RX 5700 series availability.
VideoCardz reports that AMD has made unprecedented price cuts to its upcoming graphics cards ahead of the hard launch. It says two sources have confirmed the figures, the changes, as bullet pointed below:
RX 5700 XT 50th Anniversary: was $499, NOW $449
RX 5700 XT: was $449, NOW $399
RX 5700: was $379, NOW $349
As one ponders these pre-availability price cuts I have read and seen some evidence recently that AMD did another thing last-minute ahead of Computex. PCGamesN says the AMD RX 5700 XT was originally named the RX 690 and we should have been hearing about the imminent hard launch of the RX 600 Series now. However, at the last minute AMD chose to celebrate its 50th and conjure up a bigger number that Nvidia 20-series branding. I've also read that AMD decided to up its pricing too - following the going rate pricing strategy.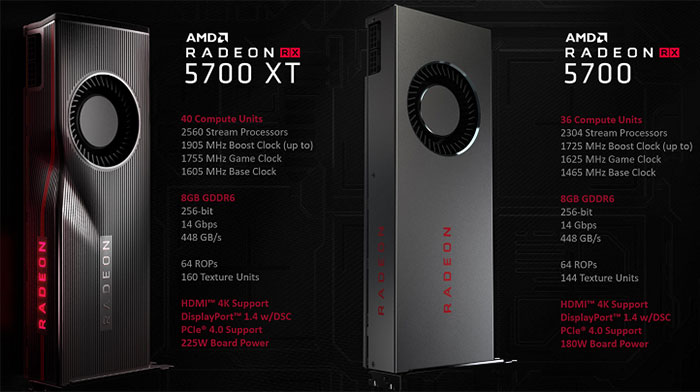 With regard to pricing, and how much AMD can slice off the price of its Radeon RX 5700 series and stay profitable, the Bits And Chips Twitter has some interesting posts to share. Here, for example, it asserts that AMD's (Navi 10) 7mn wafer cost is "40 per cent more expensive than a 16/12nm wafer, and 7nm is about 60 per cent more dense than 12/16nm". Thus it says that "AMD can do a good job - by a commercial point of view - with NAVI 10." Earlier this week, Bits and Chips noted that "to counter attack Navi (251 mm2), Nvidia has to use TU104 (545mm2) instead of TU106 (445 mm2) in the RTX2070 Super, at almost the same prices".
Early AMD Radeon RX 5700 and RX 5700 XT review leak
In another VideoCardz report, graphs and charts from a prematurely released review of the AMD Radeon RX 5700 and RX 5700 XT have been shared. Apparently, Polish tech site Benchmark.PL (review link currently dead) shared this rather too early.
The charts have been taken down by the original Polish source but of course various sites have captured them for posterity, or at least until some bigger name sites publish more detailed reviews in the coming days. Above I've shares some of the 1440p gaming graphs, and below I've embedded the full system power consumption chart. Rest assured, HEXUS will publish a thorough review of any new AMD GPUs as soon as is permitted.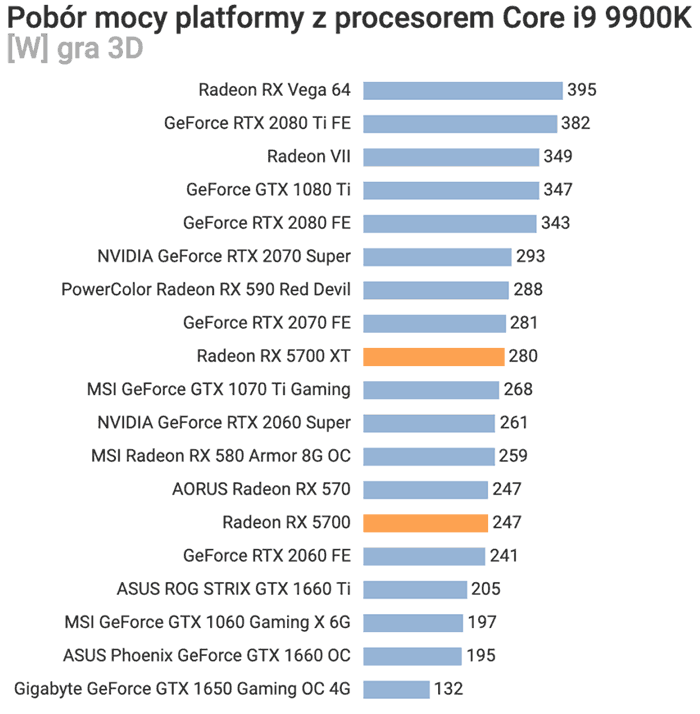 Please take the above leaks with a pinch of salt, as usual.