Amazon.com has listed two unannounced graphics cards from Nvidia. The new products are the EVGA GeForce RTX 2060 Super XC Ultra Gaming (8GB) at US$499, and the EVGA GeForce RTX 2070 Super XC Gaming (8GB) at US$599. Both listings contain images, and a smattering of product and technical details such as core clocks, and memory speeds.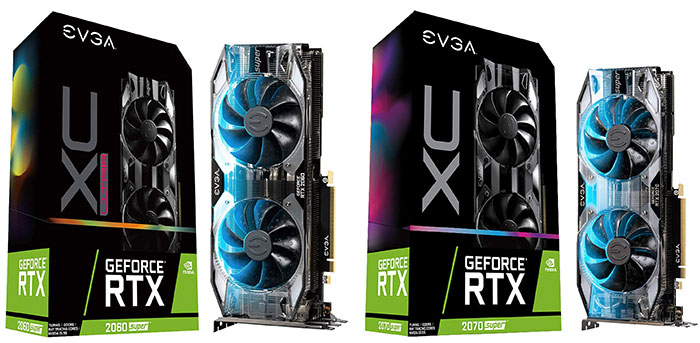 Yesterday HEXUS noted the first solid evidence of Nvidia GeForce GTX Super graphics cards launching imminently, in an article about recently published EEC trade documentation. Both the cards listed on Amazon "will be released on July 9, 2019," according to the listings. This is a week after the rumoured launch date. Perhaps that is the gap between Nvidia's reference card availability and these third-party designs, we shall see. Whatever the case, this release is timed to create an almost a head-on crash with AMD's much-telegraphed 7/7 event, whether that is intentional or not.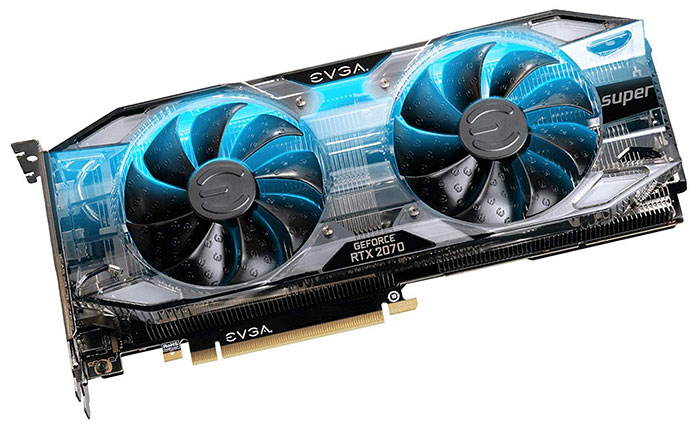 Looking over the Amazon listings, we can see that the RTX 2060 Super features a boost clock of 1695MHz (+45MHz) and 2070 Super sports a clock of 1800MHz (+30MHz) compared to their predecessors. Of course, such a small tweak wouldn't make these 'Super' cards and previous rumours and reports, like this one from VideoCardz, point to other enhancements being part of the mix, notably a boost in CUDA core count, and faster memory.

VideoCardz created the summary table, above, comparing the older and Super SKUs.
While the Amazon listings show the EVGA GeForce RTX 2060 / 2070 Super cards priced at $499 and $599 respectively, these prices are $100 more than reference design MSRPs according to the VideoCardz. As for the RTX 2080 Super, not seen in this Amazon leak today, that might be because it will arrive a fortnight later (23rd July at US$699) according to the source.