Cyberpunk 2077
People were already bowled-over by the latest Cyperpunk 2077 reveal event and video trailer at E3 2019. However, some exciting news was held back from the unveiling event. A few minutes ago Nvidia announced that it has been chosen as the "official technology partner to bring real-time ray tracing to the game". That means, when the game launches in April next year (or shortly thereafter), you will be able to play it with 'RTX On'.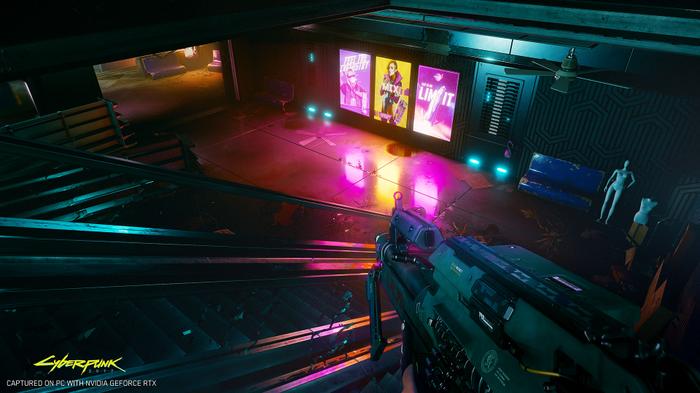 If there is an environment that could benefit the most from real-time raytracing frills it must be the futuristic neon-lit streets of a place like Night City. "Cyberpunk 2077 is an incredibly ambitious game, mixing first person perspective and deep role-playing, while also creating an intricate and immersive world in which to tell this story. We believe the world of Cyberpunk will greatly benefit from the realistic lighting that ray tracing delivers," stated Matt Wuebbling, head of GeForce marketing at Nvidia.
"Ray tracing allows us to realistically portray how light behaves in a crowded urban environment," explained Adam Badowski, Head of Studio at CD Projekt Red. "Thanks to this technology, we can add another layer of depth and verticality to the already impressive megacity the game takes place in."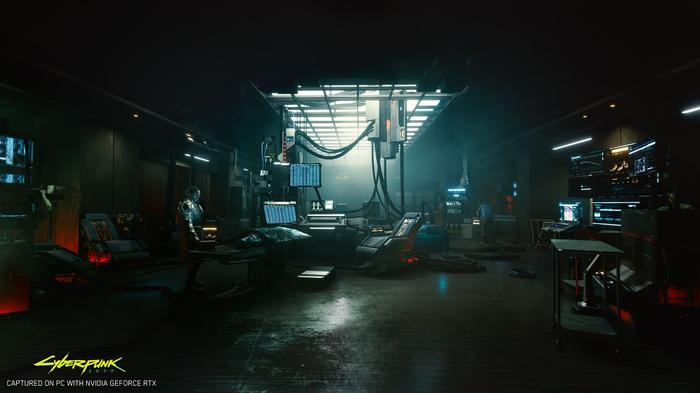 Watching the most recent official trailer, some were disappointed that it was a cinematic offering rather than a game-play segment. However, with real-time raytracing employed for all the lighting and visual effects, especially reflections and so on, it could look almost as good during game play.
To make more evident the possibilities, Nvidia has supplied two 4K screenshots on its GeForce blog post about this news. I have re-sampled them to 1080p for the HEXUS pages here (click to zoom) but if you want to pore over the originals you know where to go.
Cyberpunk 2077 will be released on 16th April 2020.
Watch Dogs: Legion
HEXUS mentioned the unveiling of Watch Dogs: Legion with publication of the launch trailer earlier today, among a raft of other E3 2019 news from Ubisoft. What Ubisoft neglected to highlight was that this latest Watch Dogs outing will incorporate real-time raytracing graphics technology. The GeForce blog describes some of the technical efforts that Nvidia and Ubisoft have collaborated on to create "a photorealistic near-future London"-based game.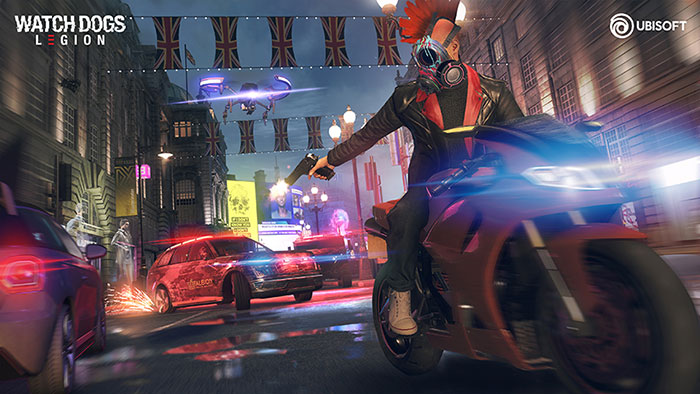 "Watch Dogs: Legion's futuristic London comes alive with a vibrance and realism that can only be achieved with ray tracing," asserted Chris Early, VP Partnerships & Revenue at Ubisoft. "GeForce RTX is leading gaming into the future and is the perfect platform to focus on for Watch Dogs: Legion".
Nvidia promises to follow-up with more news about Watch Dogs: Legion, the PC technologies involved, and its development partnership with Ubisoft - over the coming months. Watch Dogs: Legion will be released on 6th March 2020 and will be available for PCs via the Ubisoft Store or Epic Games Store (as well as via Google Stadia).