Intel has shared a blog post to coincide with its attendance at the FMX'19 graphics trade show in Stuttgart this week. The blog post contained a snippet of eye-opening new information, amongst the industry-speak one would expect at a visual creator conference, with regard to its upcoming Intel Xe line of discrete GPUs. Jim Jeffers, Sr. Principal Engineer and Sr. Director of Intel's Advanced Rendering and Visualization team, wrote that Intel Xe GPUs would support hardware acceleration of raytracing tasks.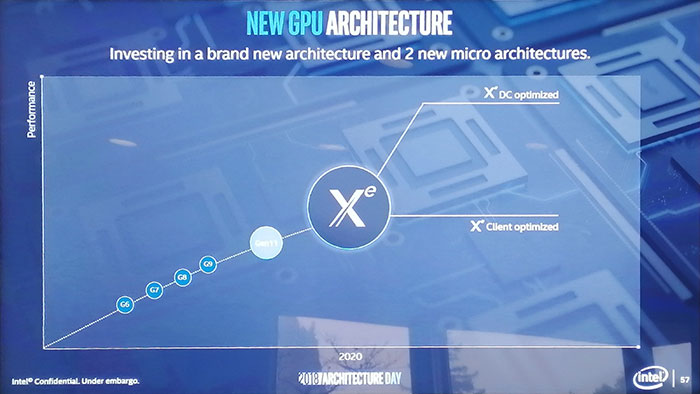 We first got some meat on the bones of the Intel Xe project back at its Architecture Day presentation in December. However, there wasn't that much to get ones teeth into, just a pair of aspirational looking roadmaps as shown above and below. One clear piece of information from the roadmaps, other than the 2020 launch target, is that Intel will offer a spectrum of Xe solutions that fill the gap between client optimised solutions and data centre (DC) solutions.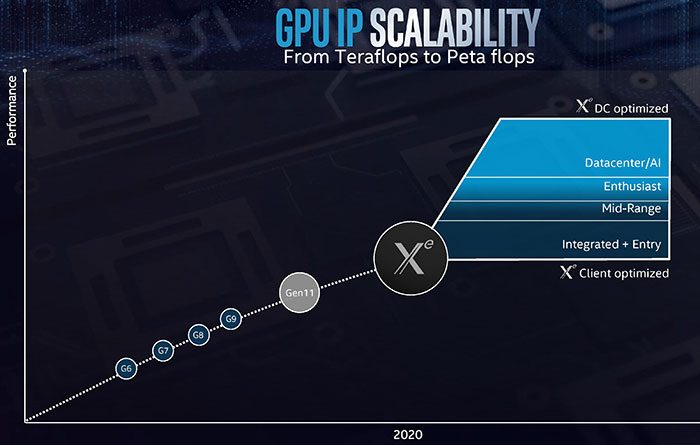 Our headline today mentions hardware acceleration in Intel Xe GPUs but to be more precise this feature has only been touted in the new Intel blog post as a data centre feature. The phrasing is as follows:
"I'm pleased to share today that the Intel Xe architecture roadmap for data centre optimized rendering includes ray tracing hardware acceleration support for the Intel Rendering Framework family of API's and libraries."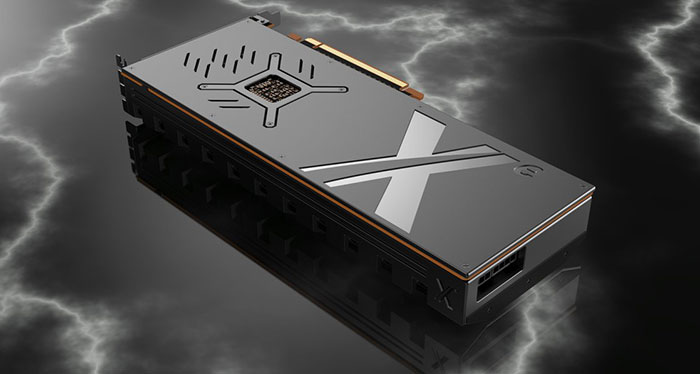 So it sounds, like with Nvidia's Turing GPUs, that there could be solutions without the necessary hardware for real-time raytracing performance. With the feature confirmed for Data Centres, it will be interesting to see how far down the stack raytracing in hardware penetrates. Will it feature in 'enthusiast' cards, further down into 'mid-range', and is there hope for any such feature in the 'integrated and entry' level products?
Intel Xe GPUs should arrive in 2020 and be built on the firm's own 10nm process. Last month we saw some interesting rumours that Intel was even considering contracting out its GPUs to Samsung, to be fabricated on the South Korean firm's 5nm FinFET process.