Last week the chitter chatter regarding an upcoming Nvidia GeForce GTX 1660 Ti reached a new intensity. Graphics card leaks specialist VideoCardz counted its multiple industry sources and asserted that the first Turing GPU without RTX capabilities would be released in this guise, and it isn't going to be a very long wait.
Reportedly, the GTX 1660 Ti features 1,536 CUDA cores and 6GB of GDDR6 memory across a 192-bit memory interface – a significant cut in the CUDA department, as well as lacking the RT cores that the RTX 2060 sports. A commensurate price cut would be expected.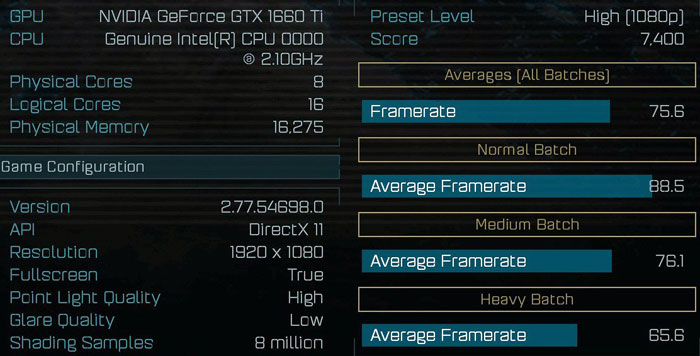 A few hours ago, one of VideoCardz favoured tipsters, and someone I follow on Twitter too, shared what appears to be a benchmarks screen shot showing the first tests scores from an Nvidia GeForce GTX 1660 Ti. Tum Apisak shared the screenshot (above), and with it a text summary as follows:
AOTS
GTX 1660 Ti, High (1080p), Score: 7400 ( Laptop )
GTX 1060, High (1080p), Score: 6200 ( Laptop )
While the above is an interesting first indication of GTX 1660 Ti performance, it is a laptop installed version of the GPU compared with another laptop (featuring a GTX 1060) which we don't know the full specs of. The 1200 points difference indicates that this GTX 1660 Ti system is approx 20 per cent faster than the GTX 1060-based one but there could be lots of factors at play.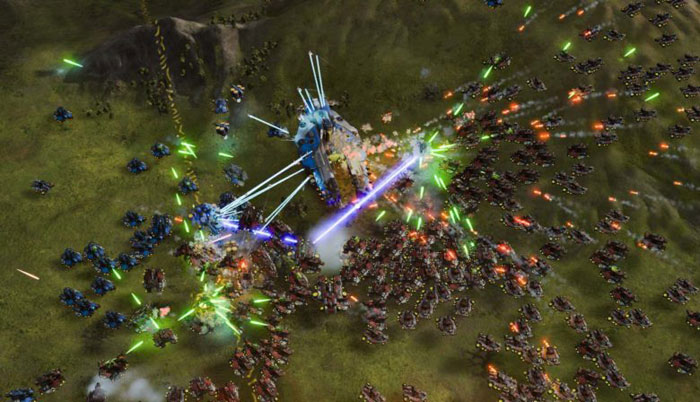 The rest of the new GTX 1660 Ti laptop doesn't make the comparisons any clearer. For example it features an unknown Intel CPU with 8C/16T, running at 2.1GHz. In the original Tweet comments, Tum added that the laptop CPU was from the Coffee Lake H family.
Some extra info nuggets are provided by the VideoCardz writeup of Tum's tests. The site says that the GTX 1660 Ti will be unveiled next month, and the GTX 1660 (non-Ti) will launch simultaneously but feature GDDR5(X) memory rather than GDDR6.