Nvidia used its CES 2019 keynote on Sunday evening to launch the GeForce RTX 2060 graphics card. There is a Founders Edition and it looks pretty much identical to the RTX 2070 FE. Furthermore, Nvidia AiB partners have now launched/listed all their alternative designs. At the keynote Nvidia CEO Jensen Huang declared "RTX is here, next gen is on," before continuing to explain his statement was intended for the masses - "For $349 you can enjoy next generation gaming," Huang said to the excited audience. "The long awaited RTX 2060 is here."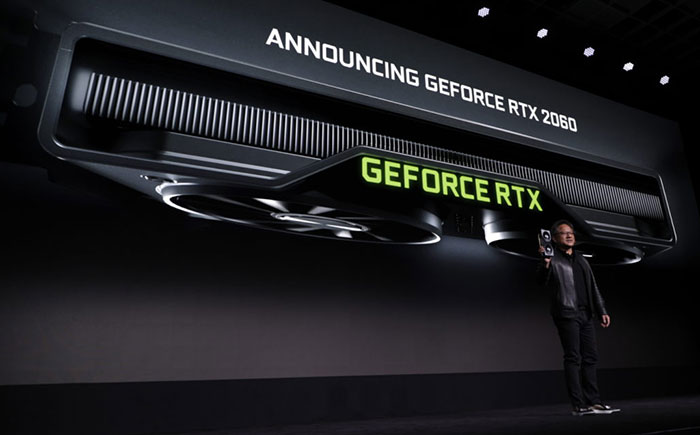 The headline claims for the new GeForce RTX 2060 seem impressive. It is said to be 60 per cent faster than the GTX 1060 on current titles, even beating the GTX 1070Ti. Furthermore, the Turing and Tensor cores mean it can "run Battlefield V with ray tracing at 60 frames per second." The price of US$349 sounds good, but I think we have been desensitized by the rest of the RTX range - the launch price for the GTX 1060 was $249, or $299 for the Founders Edition.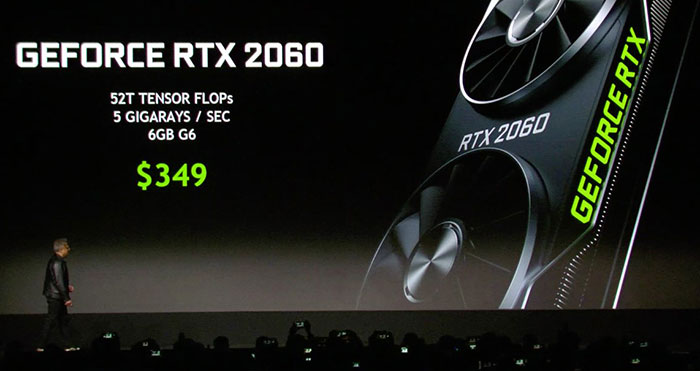 Nvidia GeForce RTX 2060 tech specs are outlined below:
GPU Engine Specs:
1920 Nvidia CUDA Cores
37T RTX-OPS
5 Giga Rays/s
1680MHz Boost Clock, 1365MHz Base Clock
Memory Specs:
14 Gbps Memory Speed
6GB GDDR6 Standard Memory Config
192-bit Memory Interface Width
336GB/s Memory Bandwidth
Ports: DisplayPort, HDMI, USB Type-C, DVI-DL
Measurements: 2-slot, 228.60 x 112.60mm
Power: 160W TDP, single 8-pin power connector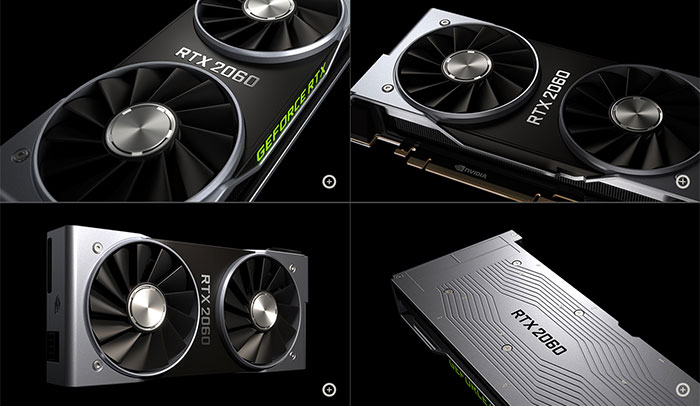 A limited time bundle comes with the new Nvidia GeForce RTX 2060, or desktops pre-installed with the card. Buyers will be able to choose from a free copy of Anthem or Battlefield V with their purchase. Systems makers such as Acer, Alienware, Dell, HP and Lenovo will be making PCs with RTX 2060s inside.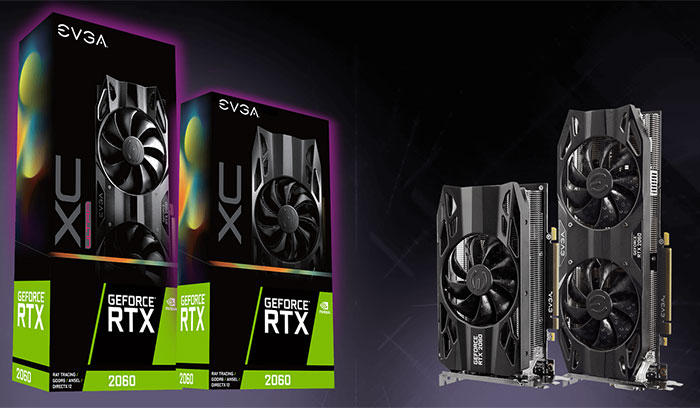 For graphics cards you will be able to turn to the usual brands such as Asus, Colorful, EVGA, Gainward, Galax, Gigabyte, Innovision 3D, MSI, Palit, PNY and Zotac from 15th January. Look for both stock and OC versions of the cards from these vendors. Check my links for product pages. For example; MSI now lists five RTX 2060 cards, Gigabyte/Aorus has six variants, EVGA has six too, and Asus has various Strix, Dual and Turbo versions.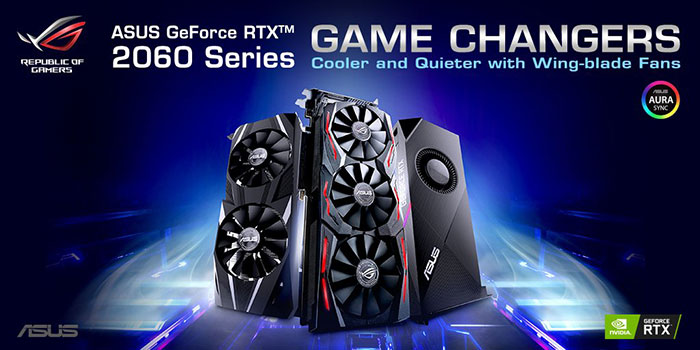 Most of the third party designs look like pretty standard twin-triple fan solutions (as per the current GRT/RTX cards out there), but Gigabyte has a compact single fan board that stood out, dubbed the Gigabyte Geforce RTX 2060 Mini ITX OC 6G (just noticed EVGA had one too, the RTX 2060SC). Another less common design was the blower style RTX 2060 card, with Asus and Galax providing one example each.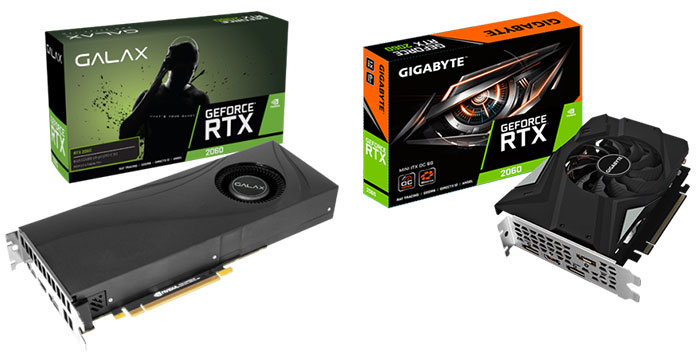 Please stay tuned to HEXUS as we will have a review of a GeForce RTX 2060 FE up here as soon as we are allowed to.