A few weeks ago a trickle of Nvidia GeForce RTX early adopters started to take to forums and social media to complain about faulty graphics cards. It was difficult to know whether they were simply at the sharp-end of the 'normal' rate of failure for such products, or that there was some underlying design/manufacturing fault. Nvidia didn't provide returns data and UK retailers, saying it was dealing with individual cases. Furthermore, according to PCGN, UK retailers said they didn't consider the failure rates to be unusual.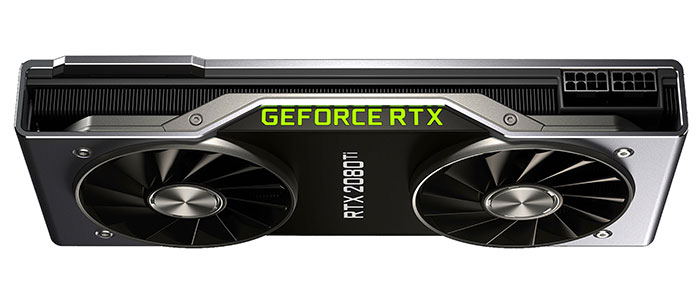 Over the weeks there have been various hypotheses regarding what, if anything, is behind unusually high RMAs of GeForce RTX 2080 Ti graphics cards. Was it the video memory choice, thermal design, or some other area of functionality that was causing breakdowns? However, without any official notice from Nvidia regarding high RMAs deeper speculation seemed a bit pointless.
More recently forum and social media chat narrowed down the fault reports to find that most of those reporting faults owned the premium priced GeForce RTX 2080 Ti Founders Edition. Common reported issues were crashes, image corruption / artefacts, or even complete hardware failure. It is worth noting that the UK retail data only included cards from the likes of Asus, Gigabyte, MSI, Palit, or Zotac - as Nvidia sells the FE cards direct.
Now Nvidia has admitted that it released an early batch of cards that were "limited test escapes". The language used is a bit vague but suggests some early GeForce RTX 2080 Ti Founders Edition cards were not tested thoroughly before packing and shipment to customers. At least that's the story for now. Nvidia continues to offer help to those experiencing any issues - all the cards are well within warranty of course. The link above asks for affected users to contact Nvidia directly.