Samsung has announced that it has started mass production of the industry's first 16Gb (2GB) GDDR6 memory chips. The production is intended for makers of advanced graphics products, graphics cards, gaming devices, automotive, networking and AI systems.
These new chips are fabricated on a 10nm-class process and run at 1.35V. Compare that to Samsung's previous GDDR5 chips which were built on a 20nm process and were available in a maximum 8Gb (1GB) density. In another comparison, Samsung notes that the new solution performs at an 18Gbps pin speed with data transfers of 72GBps, which represents a more than two-fold increase over 8Gb GDDR5 with its 8Gbps pin speed.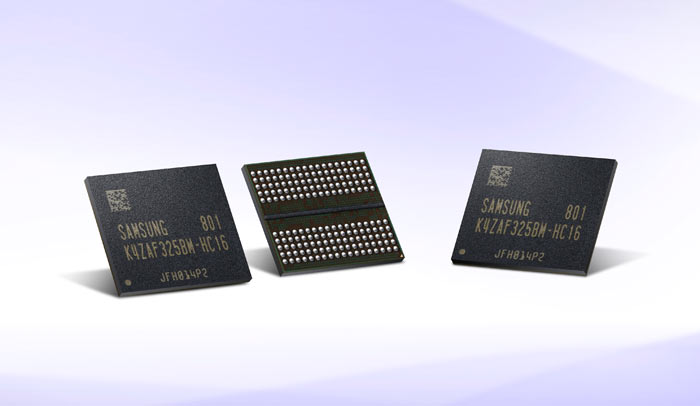 "Beginning with this early production of the industry's first 16Gb GDDR6, we will offer a comprehensive graphics DRAM line-up, with the highest performance and densities, in a very timely manner," said Jinman Han, senior vice president, Memory Product Planning & Application Engineering at Samsung Electronics. "By introducing next-generation GDDR6 products, we will strengthen our presence in the gaming and graphics card markets and accommodate the growing need for advanced graphics memory in automotive and network systems."
We've talked about the speed and density advantages above but there's another proud feather in GDDR6's cap - power efficiency. Samsung says that its new GDDR6 chips include "an innovative, low-power circuit design," and run at 1.35V to lower energy consumption approximately 35 percent over the widely used GDDR5 at 1.55V. Last but not least, there are production efficiency gains at Samsung's chip factories. There is a claimed 30 per cent manufacturing productivity gain compared to the lower density 20nm 8Gb GDDR5.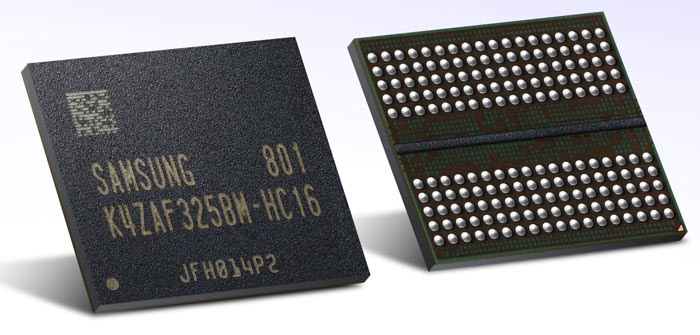 As mentioned in the intro, GDDR6 is expected to be important in graphics products. Many components and devices aimed at PC enthusiasts will benefit from the improvements in density, performance, and energy efficiency thinks Samsung. The new GDDR6 chips will be widely used in burgeoning computing segments like 8K video, VR and AR.
Only a week ago Samsung started mass production of 8GB HBM2 Aquabolt chips, some of which will, again, be taken up by PC graphics card makers.