Nvidia has announced a new eGPU initiative at SIGGRAPH 2017 in Los Angeles. It wants to popularise Titan Xp and Quadro external GPU solutions and is working with a number of partners to do so. Nvidia's plans have been spurred by the increasing popularity of thin and light laptops which simply don't have the graphical muscle for demanding 3D applications.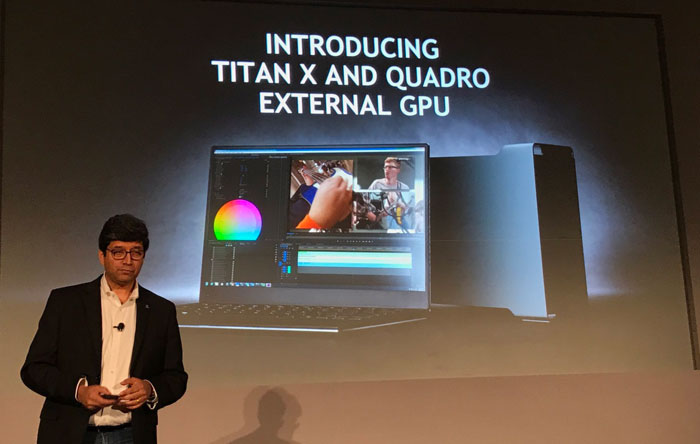 "While more computer power than ever is needed for VR, photoreal rendering and AI workflows, mobile systems are getting thinner and lighter, with limited performance and memory," says Bob Pette, vice president, Professional Visualization, Nvidia. "Our eGPUs can now solve this problem, enabling creatives to plug into our most capable GPUs so they can do their best work on the most graphically demanding applications."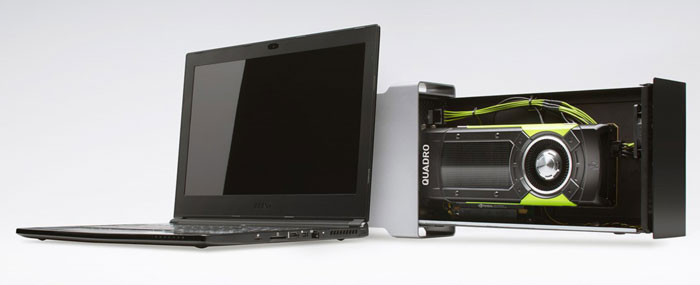 The new external GPU (eGPU) enclosures will be compatible with either Titan Xp or Quadro graphics cards which, as regular readers will know, are aimed at enthusiasts and professionals respectively. Nvidia's eGPU solutions will be certified, where applicable, for professional standards and applications.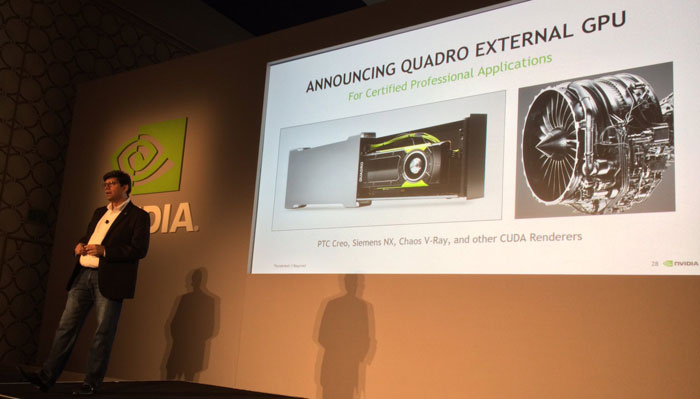 With regard to the Quadro external GPU solutions, Nvidia says it is working with established pro-tech manufacturers such as Sonnet, One Stop Systems, Magma, Akiti, and Bizon. Getting the Quadro external GPU certified for professional applications may not be very straightforward. However, with Nvidia's backing, using apps such as PTC Creo, Siemens HX, Chaos V-Ray and other CUDA renderers on the go might become practical. These Quadro enclosures are expected to arrive in September.
Nvidia doesn't appear to have provided any technical details behind its eGPU implementations but it is likely to use Thunderbolt 3 and require driver level support just like AMD XConnect.