We've seen this graphics card teased here and there previously, and now it's made it to prime time. EVGA has officially announced the GeForce GTX 1080 Ti K|NGP|N (I'm typing Kingpin from now on). Designed to be the ultimate overclocking GeForce GTX 1080 Ti, this graphics card has already been used by its 'creator' to break four single graphics card world records.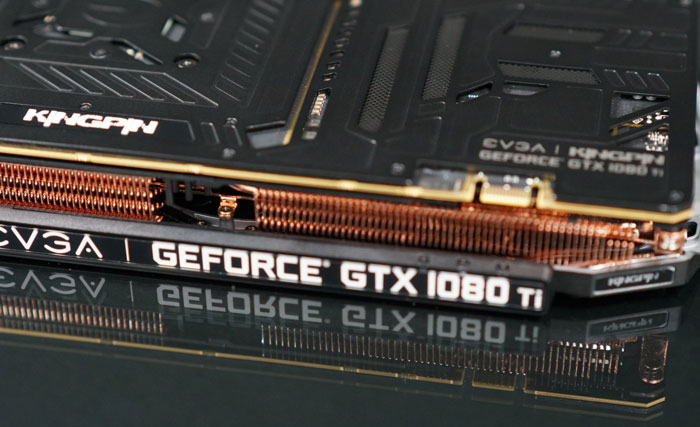 With the GTX 1080 Ti Kingpin Edition, EVGA has refined "the most powerful desktop GPU ever created," with a multitude of its best technologies. This graphics card features iCX technology, Async fan control, a new efficient heatpipe layout, and edge-plated PCB for improved cooling. End users will appreciate the design, optimised for power, cable management, and control, featuring right-angle PCIe connectors and an EVBOT connector.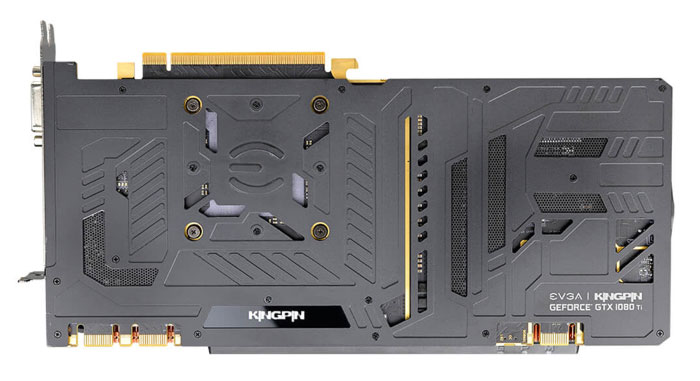 The EVGA GTX 1080 Ti Kingpin Edition comes with:
A guaranteed 2025 MHz+ Overclock (running Unigine Heaven Benchmark v4.0 Extreme at room temperature)
Highly-Efficient Digital VRM
A dual-slot profile
Single-slot capable with Hydro Copper Waterblock (sold separately)
RGB LED lighting
Overclocking control via EVGA Precision XOC
As well as the above, this Kingpin Edition graphics card of course boasts the distinctive styling, quality and performance that Kingpin cards have always had.
Ahead of this launch the guy who inspired the Kingpin edition has already broken several high profile single graphics card world records. Specifically this card has been instrumental to gaining first place in the following graphically demanding benchmark world records:
3DMark Time Spy
3DMark Fire Strike Extreme
3DMark Fire Strike
Unigine Superposition
You can check through the spec sheet on the official product page, but in summary this card's tech specs are; a GPU with 3,584 CUDA cores, running at base/boost clocks of 1,582/1,698MHz out of the box, 11,264 MB GDDR5X memory is installed and it is attached via a 352-bit bus, clocked at 11,016MHz, providing 484GB/s of bandwidth.
EVGA is selling the GeForce GTX 1080 Ti Kingpin Edition for $999 with a limit of two per household. It's a 'notify me' product at the time of writting but should be available soon - as it is supposed to have 'arrived' - or perhaps it just sold out already.