EVGA has launched yet another GeForce GTX 1080 Ti graphics card - now it has at least 14 variants on this top-end Nvidia consumer GPU. The new EVGA GeForce GTX 1080 Ti FTW3 Hybrid nestles at or near the top of the pile thanks to its promise of "water cooled domination" via the AiO Hybrid cooler, and implementation of iCX technology.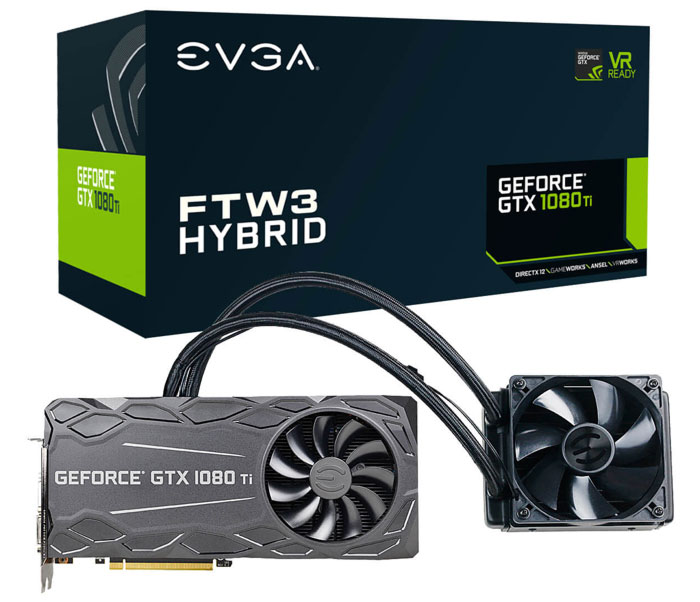 With its built-on hybrid cooler the EVGA GeForce GTX 1080 Ti FTW3 Hybrid provides the fastest out of the box clockspeeds of any EVGA GTX 1080 Ti at 1,569/1,683MHz base/boost. However the water block model, and two other FTW3 air cooled designs also offer these clock speeds by default.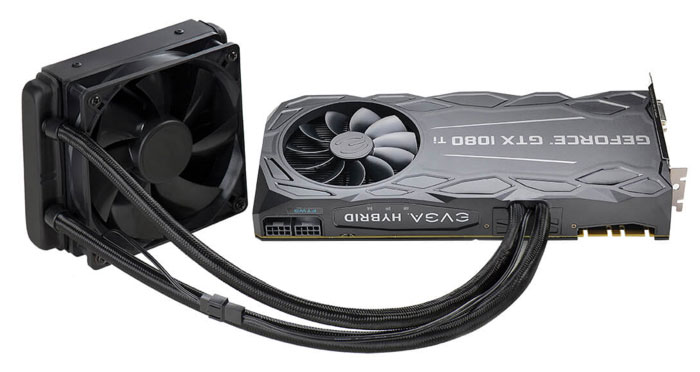 As a reminder, the iCX technology "is not just a cooler", rather it is a full card temperature monitoring system (9 sensors) which allows the cooling to react to various operating conditions and stresses your graphics card might endure - and deliver "targeted cooling", according to EVGA's blurb.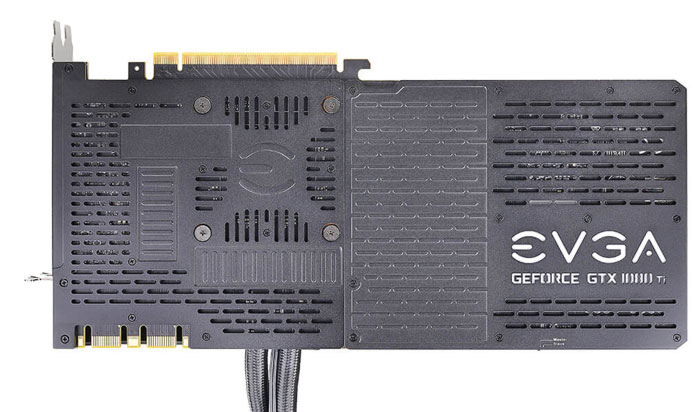 In the EVGA GeForce GTX 1080 Ti FTW3 Hybrid design there is an additional memory cooling plate with direct contact to the copper cooling block, the VRM area gets a dedicated heatsink and fan, and there is a full backplate.

For an idea of the performance provided by the new EVGA GeForce GTX 1080 Ti FTW3 Hybrid, you can look at the HEXUS review of the triple fan EVGA GeForce GTX 1080 Ti FTW3 from June this year. This air cooled monster topped our OC performance charts and you could expect the hybrid cooler to do even better when pushed. Check out EVGA's cooling comparison graphs, below, for a window on that potential.

This new card is listed at $849.99 with a limit of two per household. Stock wasn't available at the time of writing.