Graphics card maker Inno3D has introduced a slim new GeForce GTX 1050 Ti graphics card to nestle within its already extensive product range. The Inno3D GeForce GTX 1050 Ti (1-Slot Edition) provides exactly what you would expect from the name; GTX 1050 Ti performance in a slim single-slot form factor. On the topic of size, its other vital statistics are; 211mm in length, and 99.8mm in height.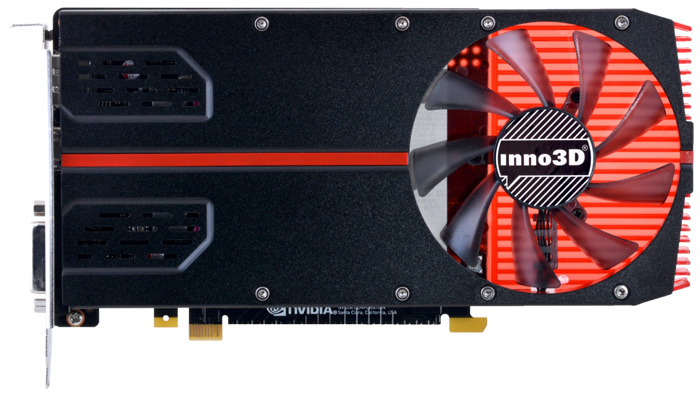 HEXUS has had a couple of GTX 1050 Ti cards through the labs; we tested the compact single-fan EVGA GeForce GTX 1050 Ti SC Gaming first, followed shortly after by the substantial dual-fan Twin Frozr cooler equipped MSI GeForce GTX 1050 Ti Gaming X. Overall it felt like the large cooler fitted by MSI was overkill, and performance benefits of the resultant higher default clocks were negligible. So it's interesting to see graphics card producers go the other way in designing more compact models with the same GPU.
Looking at the Inno3D GeForce GTX 1050 Ti (1-Slot Edition) we are presented with a minimally designed product, based on a short PCB with a cooling shroud fan extension. The product page at the current time seems to be incomplete compared to the usual, with regard to highlighting features. For example the fan type, and whether there is an LED fitted isn't mentioned. Such details aren't covered in the tech specs. However, key hardware specifications are listed, so let's reproduce these performance pointers and other interesting aspects below:
GPU: 768 CUDA cores, base/boost clocks of 1290/1392MHz
Memory: 4GB GDDR5 on 128-bit interface
Memory speed: running at memory clock of 7Gbps, providing 168.2GB/s of bandwidth
Connectors: Dual Link DVI-D, HDMI 2.0b, DisplayPort 1.4
Power: powered via PCI-E slot
The above GPU clock speeds adhere to Nvidia reference design specs. Thus it should lag a little behind the EVGA and MSI models previously reviewed here at HEXUS. For example the hulking MSI Gaming X offers GPU base/boost clocks of 1354/1468MHz, about 5 per cent faster. But if you want or need a compact single slot GTX 1050 Ti level solution, this Inno3D might well attract.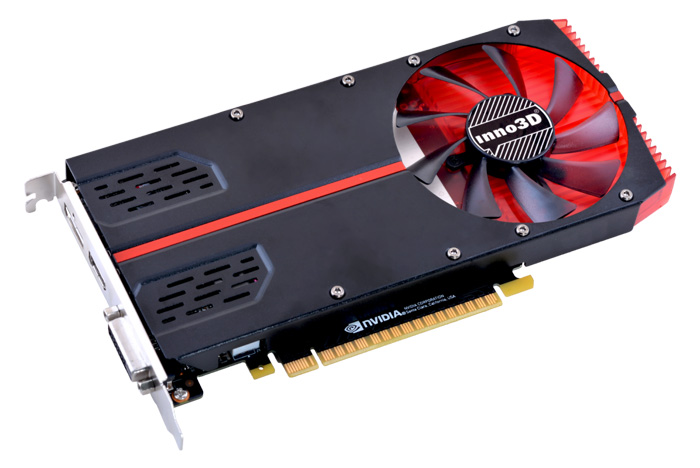 We don't have official word on pricing and availability. Inno3D might attempt to charge a 'single-slot premium' but it isn't likely to achieve more than the £140 or so that low profile, or compact, or even passive versions of the GTX 1050 Ti with 4GB GDDR5 sell for.