Indications are that Nvidia is lining up a new graphics card series for the low end of the AiB market. A retail box shot of a KFA2 GeForce GT 1030 graphics card has been spotted and shared by Spanish language site El Chapuzas Informatico (ECI), via TechReport.
According to the source the GeForce GT 1030 graphics card from KFA2 has the following key technical specifications:
GPU: 16-nm GP108-300 with 384 stream processors
GPU clock speed: 1,252MHz base clock, and a boost frequency of 1,506MHz
Memory: 2GB of GDDR5, running at 6GT/s
Memory Bus: 64-bit
Ports: HDMI 2.0b port, and a DVI port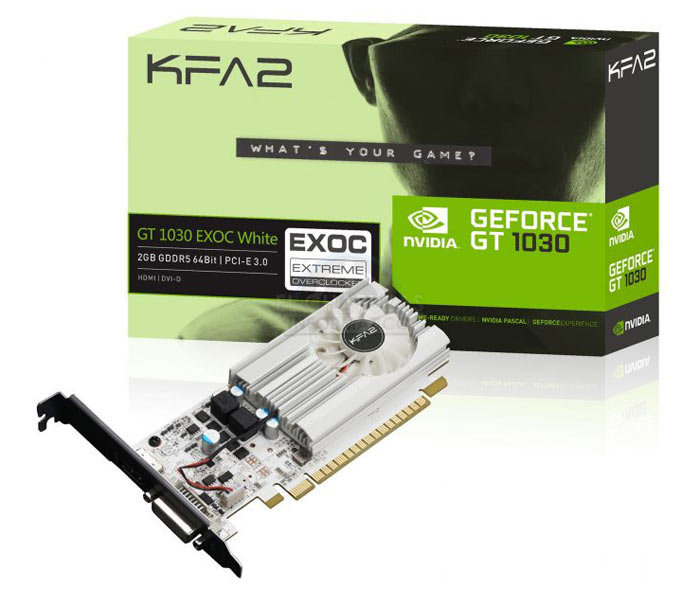 The above single slot low profile design is said to consume just 30W at most. The KFA2 versions of the card outlined above might be overclocked compared to reference. It's probably a good decision by Nvidia to launch this card as it is replacing a rather old Fermi-based GT 730 with much newer tech. It also provides some opposition to AMD's new RX 550 sitting in a similar market position.
ECI reckons that the GT 1030 will launch sometime next month at €79.95 including VAT. It's worth noting that ECI has had a pretty good track record of leaks recently.