Graphics cards, SSDs, and memory maker Galax has revealed an interesting new graphics card. The Galax GeForce GTX 1070 Katana is claimed to be the world's first single slot GTX 1070. It measures just 16mm thick. Nevertheless, Galax's svelte new card is clocked slightly faster than the far bulkier GTX 1070 Founders Edition.

Key to slimming any graphics card down is a compact and efficient cooling solution. Galax thinks it has circumvented this difficulty with its "legendary turbo radiator," plus RazorX copper cooling fins, and "advanced vapour chamber". Furthermore, Galax says its custom PCB design with high quality components uses an optimised electrical circuit.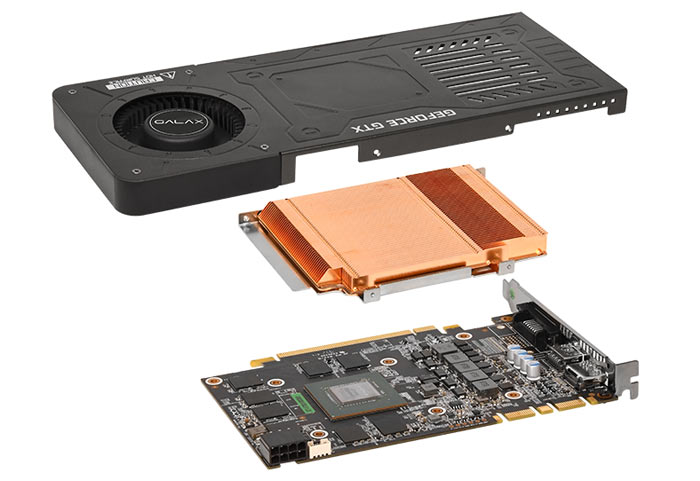 Together, these technologies are leveraged in quite a long custom cooler which is said to be able to "maintain consistent performance even in a thermally challenging scenario." In other words Galax is hinting that this thickness constrained card isn't likely to suffer thermal throttling. However Galax does seem to admit its card will get hot, there's a 'hot surface' warning just below the single fan.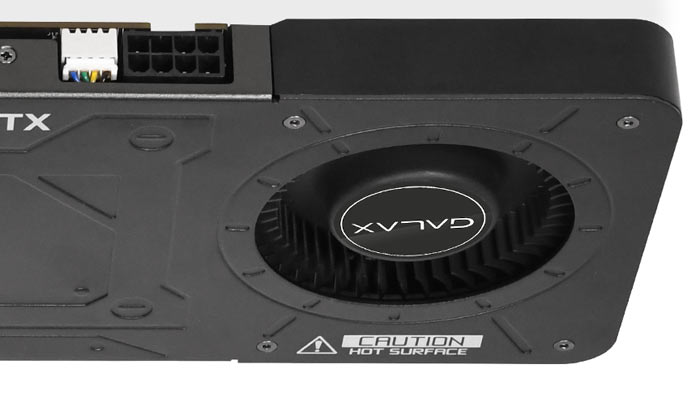 The Galax GeForce GTX 1070 Katana runs at (slightly) better than reference GPU clocks of 1518MHz base, and 1708MHz boost. Its hardware features include a single 8-pin power connector plus 1x DisplayPort 1.4, 1x HDMI 2.0b, and 1x DL-DVI-D connector. Full specifications are available at the bottom of the official product page.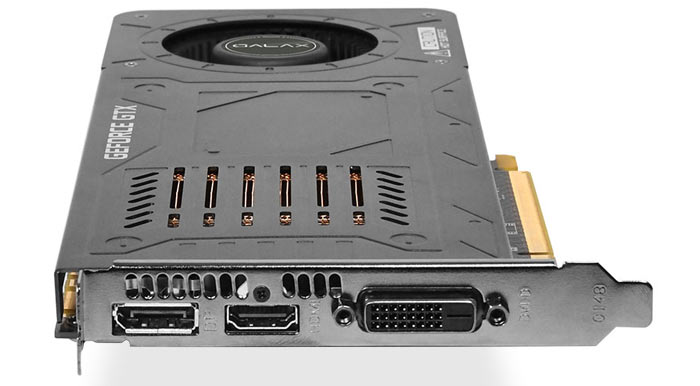 Will it really avoid thermal throttling in real-world use? Chinese site EXPreview published a few benchmarks comparing the Galax GeForce GTX 1070 Katana against a Founders Edition card. Its scores show it performed a tiddly bit better for its tiddly GPU clock speeds increase over reference, no issues were apparent. Unfortunately no noise readings were taken by the source site when running the tests such as 3DMark Time Spy and so on.