On its Facebook feed MSI has started to tease a new graphics card that it is introducing next week. Due to there being an MSI GTX 1070/1080 AERO in the background of the image, various sites are speculating that MSI will be releasing a mini version of one or both of these Nvidia GPUs.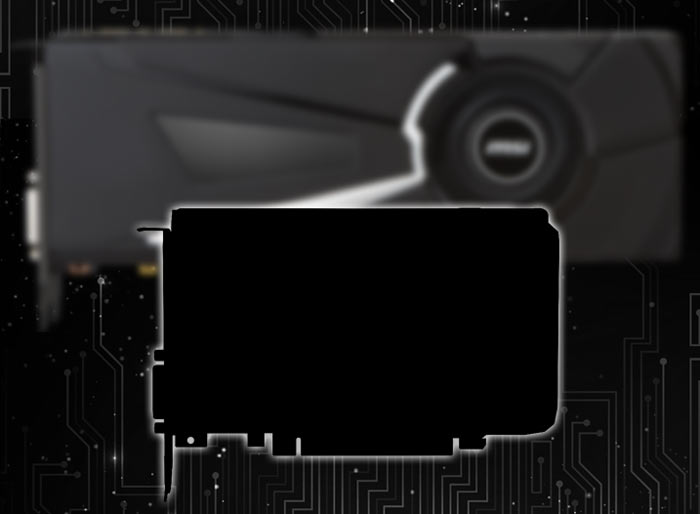 "Can you guess what we're introducing next week?" Asks MSI, alongside the picture reproduced above. The Taiwanese PCs and accessories maker has created an image with a silhouette of a compact graphics card overlaid above one of its own GeForce GTX 1070/1080 AERO designs.
Looking at the image more closely you can see that the bracket is approximately the same size on both cards, so the images are superimposed to scale. This makes the upcoming new MSI 'Mini' or 'Nano' card approximately 165mm in length, by my comparative measurements.
According to VideoCardz the new MSI card isn't going to be of an MSI exclusive design. Rather it will be a new model direct from Nvidia, so a new mini-reference card of sorts. That's interesting. The same source puts its bets on the teased card being based upon the Pascal GP104 GPU - in other words it will be a GTX 1070/1080, like the existing GTX card in the background.
Luckily next week is but a few days away, so we won't be kept in suspense much longer. If other companies are in on this design, then perhaps we will see them do a bit of teasing this weekend too.