At Computex 2016 AMD has launched its 7th Generation AMD A-Series mobile APUs. AMD says that users of the new APUs will benefit from major improvements in performance compared to the previous generation "including double-digit gains in gaming, video rendering, and file compression performance". These mobile processors are already shipping in volume to OEM customers to be sold in laptops and other portables.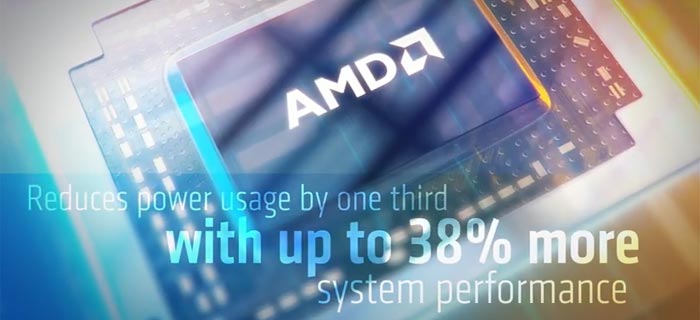 AMD's 7th Generation AMD A-Series Processors are headlined as allowing users to "Work Faster, Play Longer." The processors feature up to four mobile-optimized Excavator x86 CPU cores plus up to Radeon R7 graphics built-in. Bristol Ridge processors consist of 35- and 15-watt versions of AMD FX, A12, and A10 processors, while Stoney Ridge processors include 15-watt A9, A6 and E2 configurations.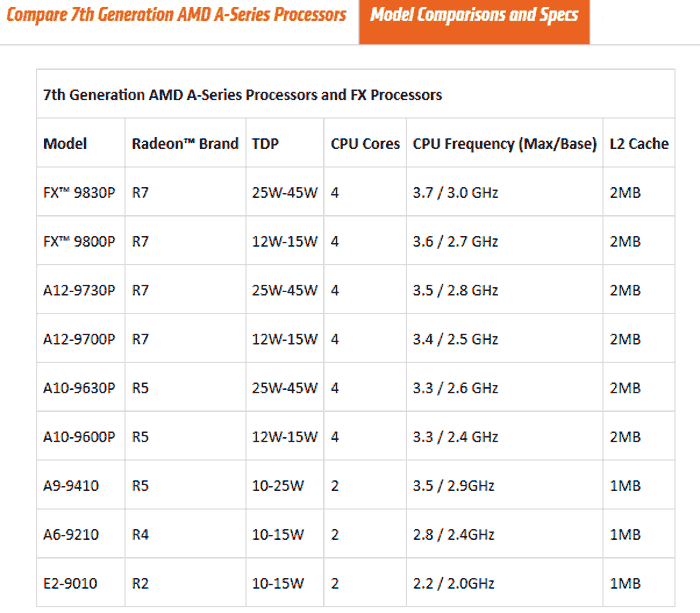 Key performance claims and comparisons regarding the new generation of AMD processors are as follows:
AMD delivers graphics and compute superiority versus the competition, with up to 53 per cent higher graphics performance and up to 51 per cent higher compute performance when the 7th Generation AMD FX processor is compared to the Intel Core i7.
Stoney Ridge APUs deliver up to 50 per cent faster CPU core performance over the previous generation Carrizo APUs.
The new AMD A9 APU, designed to bring the 'wow' to entry-level systems, provides up to 27 per cent faster graphics performance than the Intel Pentium-4405U and even rivals the Intel i3-6100U with competitive graphics and system performance, with a rated 1.2 GHz faster CPU speed.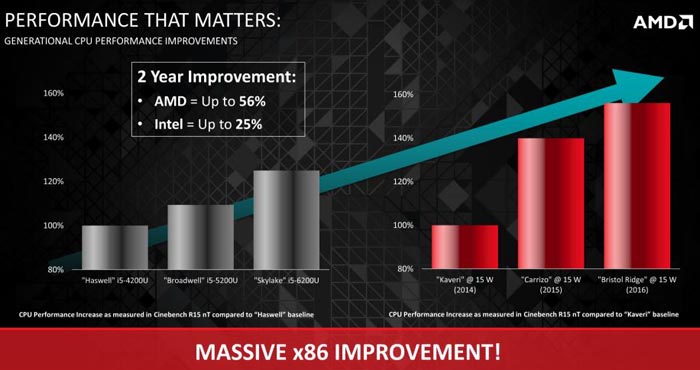 The new processors support important new technologies such as DirectX 12, Vulkan, VSR, HEVC Accelerated Decode, VP9 streaming decode, plus Native 4K Display Support for fluidity and longer battery life.
Following today's launch of the 7th Generation AMD A-Series mobile APUs, AMD will follow up shortly with availability of Radeon RX Series (Polaris) GPUs, and then push on with the next-gen Summit Ridge desktop processors powered by Zen cores. The latter introduction will "firmly re-establish AMD as a high-performance design leader," asserts AMD President and CEO Dr. Lisa Su. At Computex AMD provided a live demonstration of a Zen processor based system with 8 cores and 16 threads.