We know that AMD has delayed the release of its highly anticipated 16-core Ryzen 9 3950X processor to November. The powerful consumer targeted processor will be launched at an event alongside the 3rd gen Ryzen Threadripper processors, said AMD in a statement late last week. Perhaps AMD will use the event to launch more than just this delayed Ryzen 3000 series CPU, it could well use the platform to flesh out its popular CPU range some more.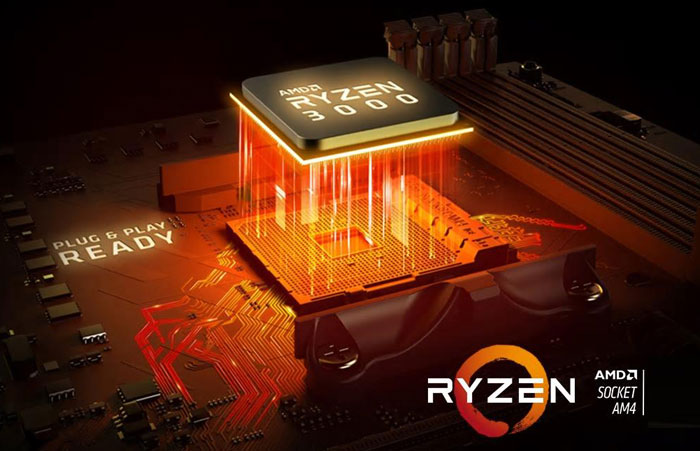 Earlier this week the AMD Ryzen 9 3900 appeared in motherboard support documentation shared by Biostar and spied by momomo_us. It had previously been spotted in EEC documents and in mysterious Geekbench entries. As Planet3DNow.de reports, we now have quite solid evidence on the AMD Ryzen 9 3900 specs.
The site tabulated the as yet to be announced processors alongside the known range and came up with the table below.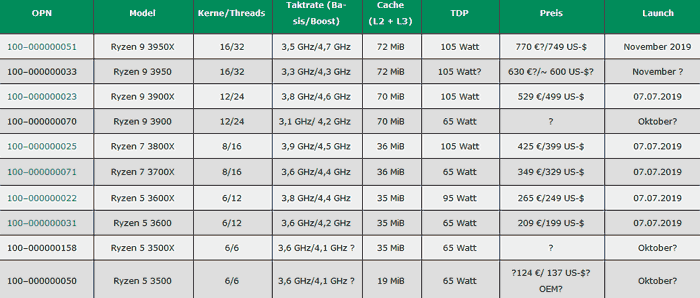 As you can see we expect the Ryzen 9 3900 to come in a 12C/24T configuration with base/boost clocks of 3.1/4.2GHz. This clock speeds choice will facilitate a reduction of processor TDP from 105W (Ryzen 9 3900X) to 65W. Pricing isn't mentioned but you can see it falls between processors costing $499 and $399 – so that is a good clue to pricing region.
Elsewhere in the table above you will see an entry for the first Ryzen 3000 series CPUs that lack SMT. The 6C/6T Ryzen 5 3500 and 3500X are expected to launch shortly, with pricing of $137 and up.
Though leaks don't always pan out, it definitely looks like the AMD event in November is one to watch out for. Please stay tuned.