Spanish language tech site El Chapuzas Informatico has published an exclusive AMD Ryzen 5 3600 review. The NDA busting site has shared lots of benchmark comparisons spanning apps such as: Cinebench, wPrime, and Aida64 (memory); plus gaming benchmarks from the 3DMark family, Unigine Heaven 4, and Superposition; plus games like Assassin's Creed Odyssey, Far Cry 5 and Total War Warhammer 2.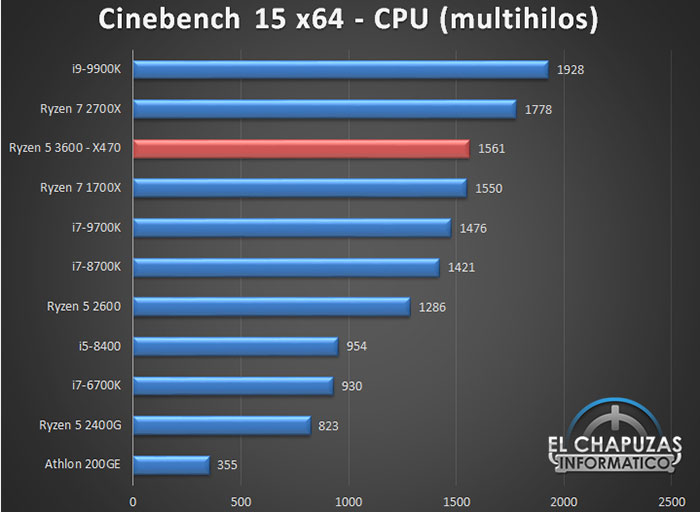 Overall the El Chapuzas Informatico review is quite comprehensive then, but some might question its choice of comparison processors (varies between tests), and that at this very early stage it didn't have access to an AMD X500 series motherboard, namely an X570 board. The X470 motherboard used does have the latest BIOS supporting 3rd gen Ryzen, however the reviewer noted that any OC activity via multiplier adjustment resulted in a system freeze.
I've shared a few of the review benchmark tables above and below, one from each app category, but the source site has quite a few more - as indicted in the intro. It is worth mentioning the base system configuration which is bullet pointed below:
AMD Ryzen 5 3600 6C/12T @ 3.6GHz base and 4.2GHz turbo and 65W TDP
Gigabyte X470 Aorus Gaming 7 Wi-Fi motherboard
32GB G.Skill FlareX DDR4 @ 3200MHz
Nvidia GeForce RTX 2080 Ti Founders Edition.
It is noted that under testing with the stock cooler, the processor temperature varied from about 40ºC at rest to about 75ºC under stress.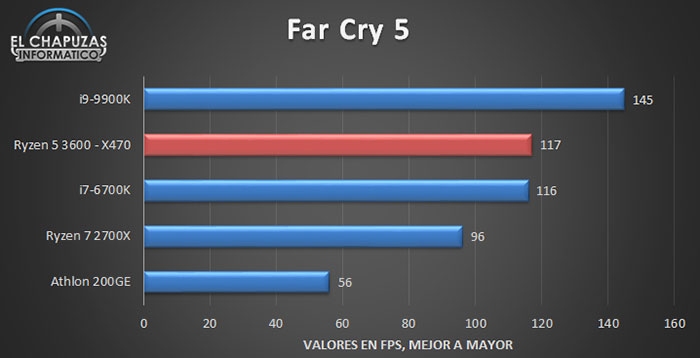 In conclusion El Chapuzas Informatico said that "IPC has increased remarkably, improving in addition the performance in games, where it surpasses even the 2700X of previous generation and approaches the i9-9900K." That is a good uplift in comparison to the previous gen Ryzen 5 2600, it says. Finally the site says it will published an updated review on 7th July "like the rest" of the media, this time using an X570 motherboard.
AMD has bundles ready
AMD Gaming has Tweeted confirming games bundles will be ready for the launch of the Radeon RX 5700 series graphics cards and select 3rd Gen AMD Ryzen processors when they launch next month. The announcement video is embedded below.
In brief, buyers of AMD's latest wares will receive an Xbox Game Pass subscription valid for three months. As covered previously, this pass provides a library of 100+ games.