A trio of intriguing Geekbench benchmark runs have been unearthed online. If the online results are genuine then someone has recently tested three unreleased HP laptop models that will be launched packing AMD Picasso APUs. In previous HEXUS reports we have seen Picasso for laptops and desktops scheduled for launch in 2019 on the Socket FP5/AM4 platform. It is said to be based upon the Raven Ridge architecture with a power/performance uplift delivered - and thus it isn't a Zen 2 product. Another recent report said that Microsoft is preparing an AMD Picasso flavoured Surface Laptop.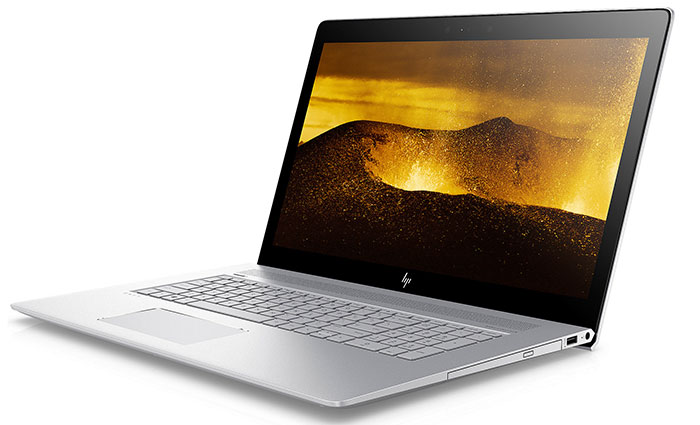 Back to the Geekbench online results browser and we appear to have results showing single/multi-core benchmark scores plus a few system information details. In performance order we have the following:
AMD Ryzen 5 3500U with Radeon Vega Mobile Gfx
14GB RAM
1 Processor, 4 Cores, 8 Threads
2.10GHz
Single-core: 3870, Multi-core: 11284
AMD Ryzen 3 3300U with Radeon Vega Mobile Gfx
10GB RAM
1 Processor, 4 Cores
2.10GHz
Single-core: 3654, Multi-core: 9686
AMD Ryzen 3 3200U with Radeon Vega Mobile Gfx
10GB RAM
1 Processor, 2 Cores, 4 Threads
2.60GHz
Single-core: 3588, Multi-core: 6924
The above scores can be compared to processors you know online, or you can run your own Geekbench test to get a feel for the above performance numbers. My olde Core i7-4790T 4C/8T Haswell desktop scored Single-core: 4224, Multi-core: 13092, for example. A quick search of the database found that the AMD Ryzen 5 3500U seemed to perform very closely in single/multi threaded tasks to the 65W Skylake 4C/4T Intel Core i5-6400, for example.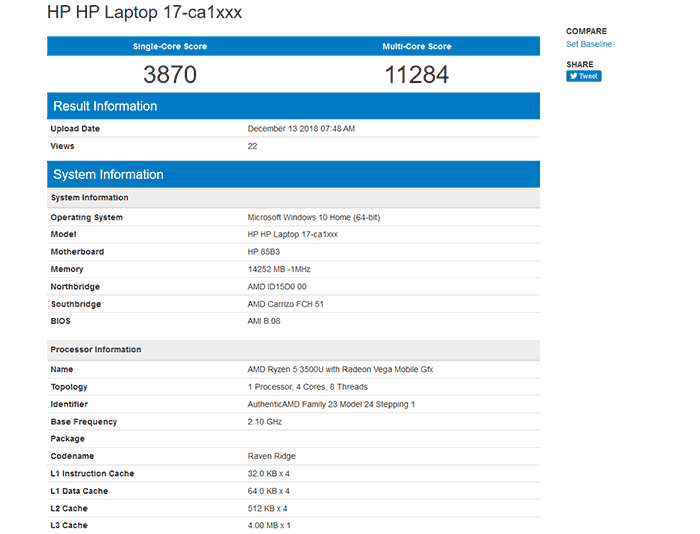 When we will see the first laptops featuring AMD Picasso APUs, fusing Raven Ridge CPU with Vega graphics, is not clear. With the weight of leaks increasing and major systems makers preparing Picasso laptops in the wings it could well be early in 2019. Perhaps we will get to see products with these power efficient U chips ahead of the desktop 3000H series (45W) in the coming year.
If you are interested in the above mobile APUs and the potential of laptops built upon them you might like to know that Twitter leakster @TUM_APISAK today said there will be another pair of mobile Picasso APUs joining the trio outlined above. Tum says the lineup will include a more powerful 3700U, as well as a 300U model at the bottom of the stack. As these are APUs we mustn't forget the importance of the on-board Vega GPU configurations to weigh their appeal.