Rumours emanating from the Far East indicate that Intel is preparing a 10 core mainstream desktop CPU in anticipation of AMD launching its first Zen 2 parts to this segment. Sometime during 2019 Intel will release a 10 core CPU as part of the Comet Lake-S family of processors, suggests a Taiwanese tech forum member, via WCCF Tech, citing information provided during an Intel partner meeting.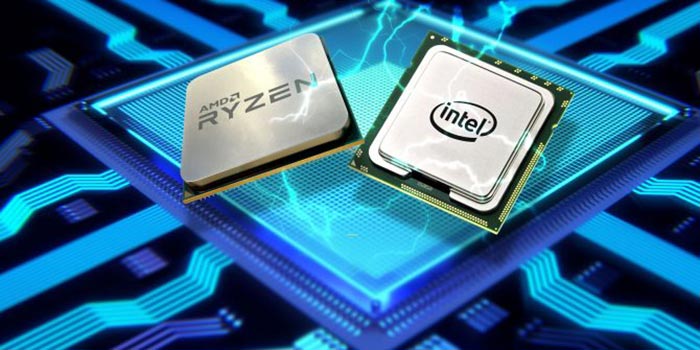 The source says that the upcoming Comet Lake-S processors will be manufactured on the 14nm++ process and the top end model will feature 10C/20T. A little bit of technical detail shared suggests that the CPU may use a dual ring bus interconnect. There are concerns about cooling this 10C/20T part due to the current thermal performance of the top end 8C/16T 14nm++ processor, the Intel Core i9-9900K.
New 9th gen CPUs spotted in Lenovo laptop specs
It looks like Lenovo has spilled some new ninth-generation Intel processors before they have been officially launched. In a spec sheet for the Lenovo IdeaPad S530, six chip options are listed. Three of them are existing ARK-listed 8th gen parts, but three of them are 9th gen processors that are new to the market.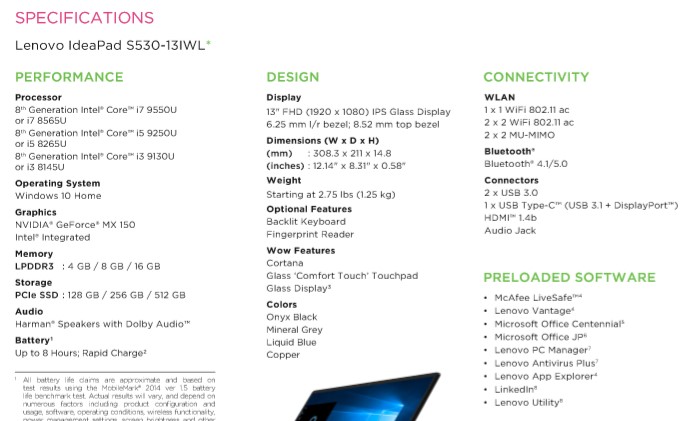 Tom's Hardware spotted that the Intel Core i7-9550U, i5-9250U and i3-9130U are all new, previously unseen parts. According to previous leaks these new processors are expected to debut in Q2 2019 and they are all quad-core processors with 15W TDP and 2MB of cache per core. A reasonable assumption is made that these 9th gen processors are pin-compatible with the previous gen, so it makes it easy for the likes of Lenovo to issue these updated laptops. Other details are less clear - it isn't known whether these CPUs will be 14nm++ Comet Lake or 10nm Ice Lake parts, for example.
I hope that the upcoming CES 2019, product unveilings, and associated events will make Intel's roadmaps clearer.