AMD's Technical Marketing Head, Robert Hallock, has taken to the official AMD community gaming blog to share some tips about how to squeeze the best gaming performance from a shiny new AMD Ryzen 7 CPU. The result of Mr Hallock's tweaking and testing was a very impressive 35 per cent average FPS gain, compared to an untweaked system, running F1 2016 at 1080p.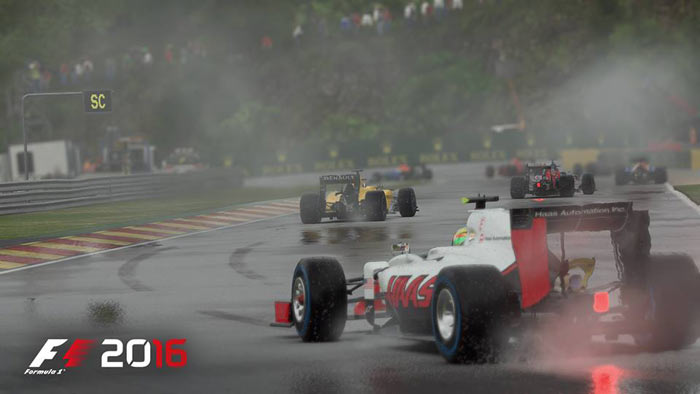 Hallock has helpfully put together a step by step guide to how he achieved these headline performance gains. Some of the steps are obvious but other contributing changes come from pre-planning your Ryzen 7 system. In a nutshell the following aspects of the system are checked / optimised; get the newest available motherboard BIOS, clean software installs help if you are upgrading, buy memory that works at a top speed supported by your motherboard, adjust the Windows 10 power plan, check for CPU cycle soaking background processes, and last but not least - overclock your Ryzen.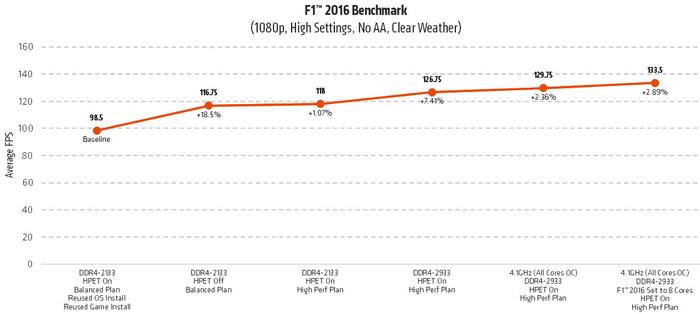 Looking at Hallock's F1 2016 performance chart, above, some of the most significant gains come from software and memory tweaks. For the DDR4 memory it's important to setup and test in the BIOS to make sure you are making the most of this valuable commodity. You can see that Hallock started with a Windows system that had been previously used with an old install of the racing game. He refreshed the OS and reinstalled the game which regenerated a CPU topology map (hardware_settings_config.xml) for F1 2016. Then the AMD tech guru turned on the High Precision Event Timer (HPET) before editing the F1 2016 config file - as it was viewing the 1800X as a 16-core processor, rather than an 8-core processor with 16 threads.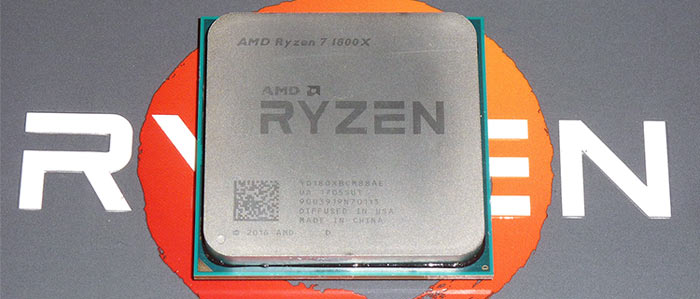 With the above shenanigans compete, plus an adjustment to the Windows power plan, it only took a bit of overclocking to cement in place the headlining 35 per cent FPS performance gain.
If you are an AMD Ryzen 7 early adopter and make any significant performance gains, like Robert did via software, memory, and OC tweaks, we'd like to know.