Lian Li has launched a new Small Form Factor chassis featuring a full tempered glass side window and a two thirds tempered glass front. The Lian Li PC-Q37 is made to accommodate Mini-ITX motherboards, and inside you will find it divided into two compartments; one is the motherboard and graphics card section, another is the HDD and power supply section.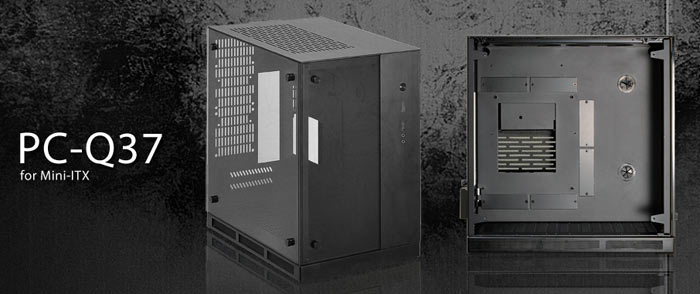 The PC-Q37 isn't the most compact Mini-ITX chassis but you might forgive that for its component and expansion capacity plus its visual appeal. It measures (W)237mm x (H)345mm x (D)346mm. The twin compartments are echoed by the tempered glass division in construction. You can see the motherboard and graphics card section is visible under tempered glass with the traditionally less 'glam' components hidden away in the aluminium shrouded section. The chassis is designed to keep unsightly wiring out of the spotlight in the glass section.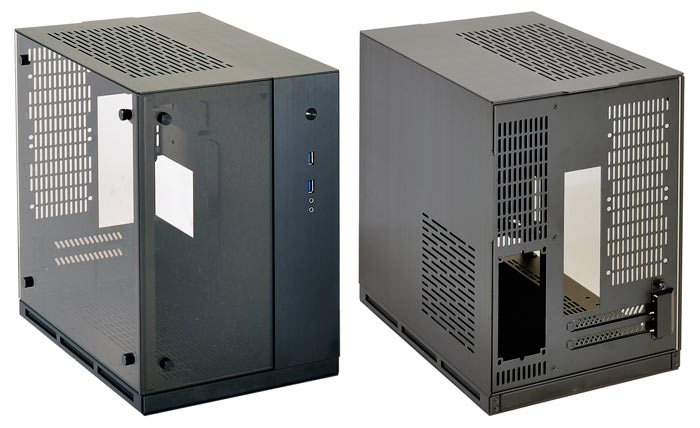 Let's consider the expandability and maximum compatibility of the PC-Q37. Inside there's a rubber vibration-dampening removable HDD bay with space for one 2.5-inch and two 3.5-inch drives (plus an additional 2.5-inch drive mounted inside the chassis). You have plenty of cooling options, with room for up to 4x 120mm fans in the man compartment, and 2x 80mm fans at the rear. If you are into liquid cooling there's capacity for radiators up to a maximum of 300mm x 80mm x 120mm. Lian Li supplies a cutout mounting plate for the common radiator sizes of 120 x 120mm, and 120 x 240mm. However, there's only room for two PCI slots at the back, likely to be used up by your GPU.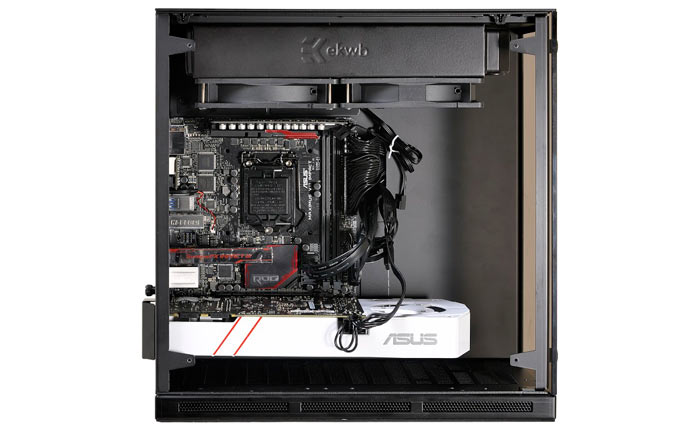 Maximum compatibility is as follows; CPU coolers up to 130mm tall, SFX PSUs as long as 220mm, and VGA cards up to 320mm long. At the front of the chassis you will find a power button to the upper right with 2x USB 3.0 ports below, and twin HD Audio ports below that.
The Lian Li PC-Q37 SFF chassis will be available shortly from Overclockers UK (not yet listed) and Newegg in the US. HEXUS was told the PC-Q37 will be listed at $229 stateside.