Aluminium chassis specialist Lian Li has diversified to launch its first ever range of steel chassis. The Ebonsteel Series, consisting of three steel hewn value mid-tower chassis models at launch, are designed to bring Lian Li engineering to the masses at prices starting from just over £40.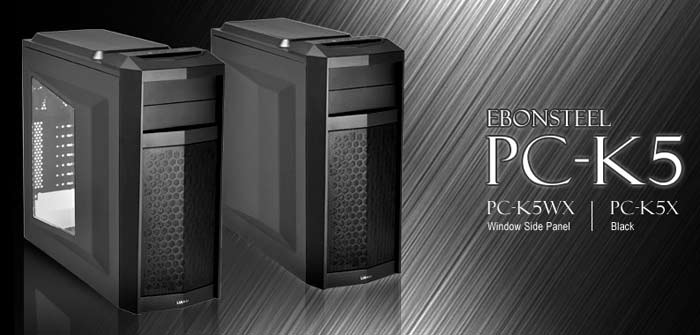 The three new chassis models are the PC-K5, the PC-K6 and the PC-K6S. Lian Li describes all the new chassis as a good choice for gamers on a budget and they all boast "competitive air and water cooling support, full ATX builds, and convenient building features."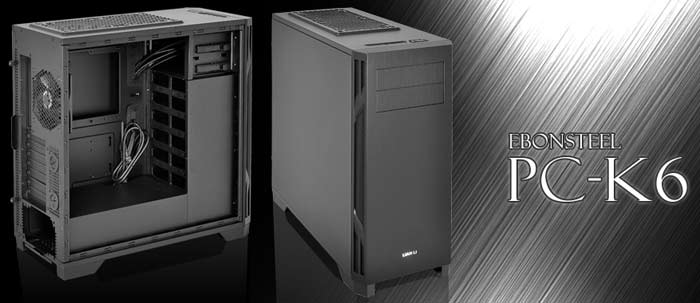 These affordable steel chassis have been released after many years of requests by customers and they are said to be "still very much Lian Li cases," despite not being made from aluminium. Lian Li defines its own special sauce as chassis that include "tool-less building features, grommeted panel cut-outs for cable management, vibration-dampened PSU mounts and drive cages, removable mesh filters on fan mounts" – and these chassis boast all these signature features.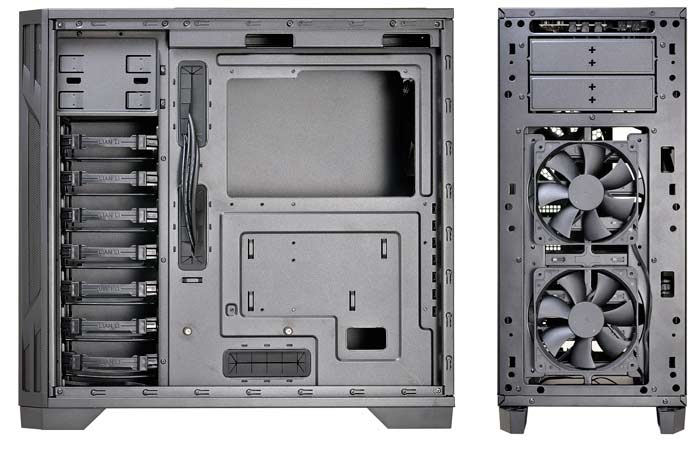 Construction of the Lian Li PC-K6
Lian Li PC-K5, PC-K6, and PC-K6S specifications
These first Ebonsteel Series chassis seem to have a lot of specifications in common, so it's possible to make a bullet point spec list for the whole series noting just a few differences between models:
All support 120mmx240mmx60mm(K5) or 140x280mmx60mm(K6, K6S) radiators
Full ATX and mATX motherboards, seven expansion slots each
All include three 120mm fans
PC-K5: 250mm VGA cards (400mm without drive cages), 250mm PSUs, and 160mm CPU coolers
PC-K5: up to four 3.5" or 2.5" drives
PC-K6 and PC-K6S: 310mm VGA cards, 310mm PSUs, 170mm CPU coolers
PC-K6 and PC-K6S: up to seven 3.5" or 2.5" drives
USB 3.0, USB 2.0, and HD audio inputs on each case
Noise-isolated foam panels on the PC-K6S "silent" model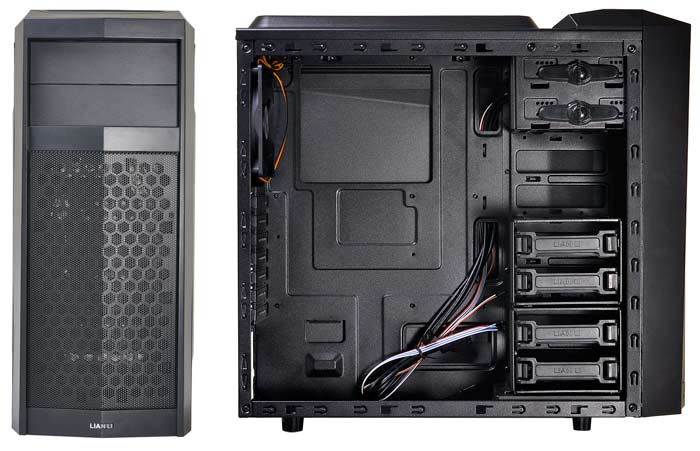 Construction of the Lian Li PC-K5
For full individual specifications you can go to the specific Lian Li product pages of the Ebonsteel PC-K5, the PC-K6, and the 'silent' PC-K6S. Furthermore you can watch a video overview of the new steel chassis range in the videos embedded in this article.
In an email to HEXUS, Lian Li provided the following MSRPs:
PC-K5 42.90GBP
PC-K5W 46.90 GBP (windowed PC-K5 model)
PC-K6 79.90 GBP
PC-K6S 89.90 GBP (silent PC-K6 model)
The PC-K5 chassis will become available first, in early June, followed up in late June by the K6 and K6S models at outlets including Overclockers UK.