Phanteks has announced a new edition of its well regarded Enthoo EVOLV ATX chassis, which we first saw at Computex last year, and was subsequently launched in August. This new Phanteks Enthoo EVOLV ATX Tempered Glass Edition is great for those who were tempted by the previous version's qualities but love to showcase their PC systems - as it boasts both tempered glass panels on both left and right, and RGB illumination.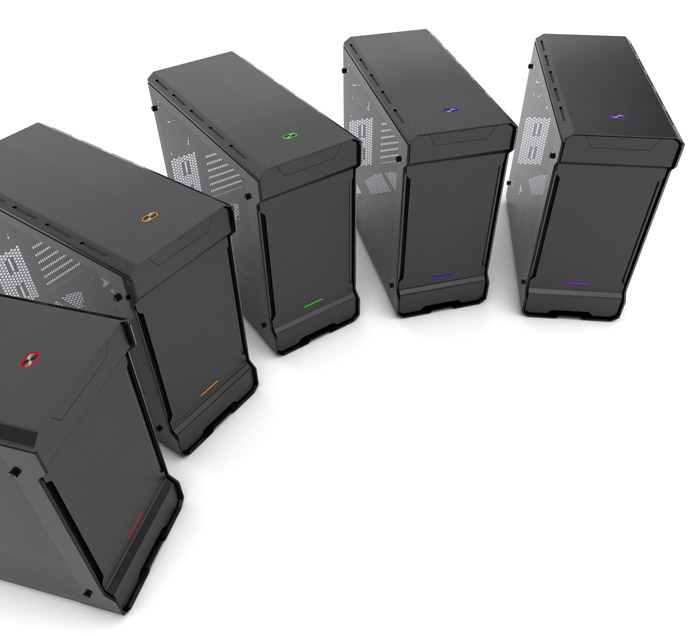 Fronting the new Enthoo EVOLV ATX Tempered Glass Edition is the familiar sandblasted aluminium front panel, providing a premium minimal look and textural detail. This texture contrasts nicely with the tempered glass side panels now equipped. The panels provide a great view of any components you might have, especially those with their own lighting LEDs and effects. The rest of the chassis is hewn from 3mm aluminium sheet and built with quick release mechanisms on its other panels and dust filters.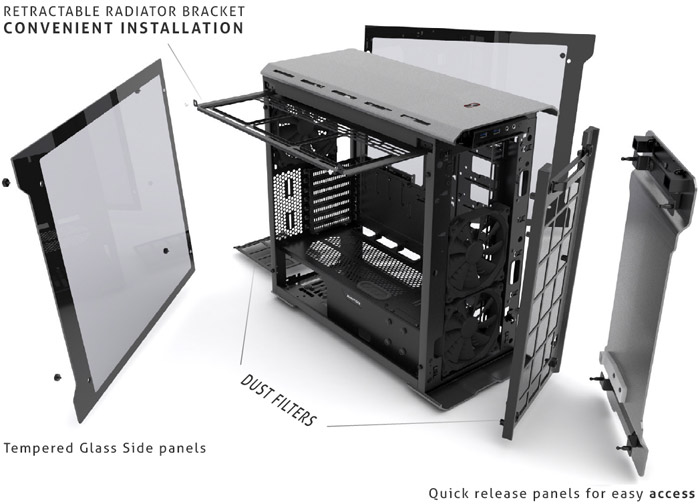 Meanwhile the Phanteks Enthoo EVOLV ATX Tempered Glass has its own RGB LED lighting with illumination effects that include static, breathing and colour cycle patterns. Phanteks offers optional PH-LEDKT_M1/M2 RGB lighting expansions to create even more breathtaking colour schemes and effects.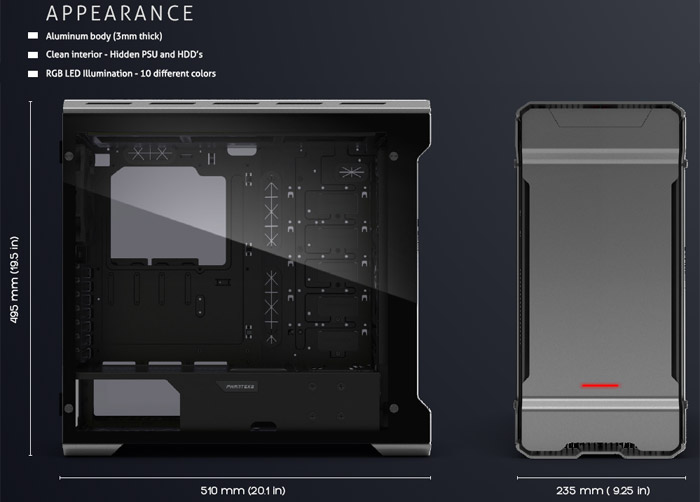 Beyond the eye catching appeal of this chassis Phanteks kits out this chassis with 3x Phanteks PH-F140SP fans, 2x SSD brackets, 3x 3.5-inch modular HDD brackets, retractable radiator bracket, and removable dust filters. (Further SSD/HDD brackets are available).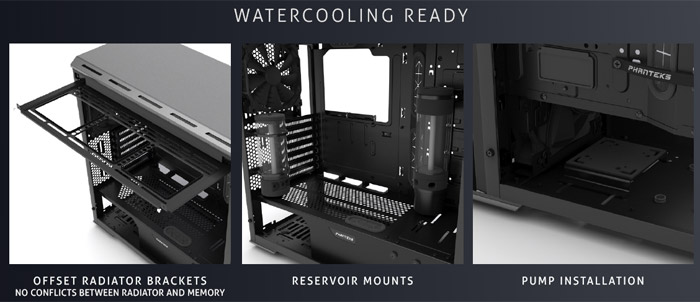 It is said, like its predecessors, to be built for extreme cooling (with radiator brackets, reservoir mounts etc), excellent thermals and clean cable management. Please refer to the table below for the full tech specs, including maximum component compatibities.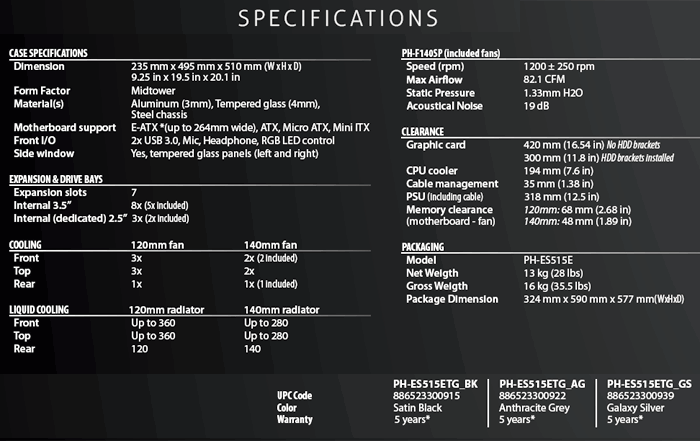 In an email to HEXUS Phanteks said that the Enthoo EVOLV ATX Tempered Glass Edition will start to become available "at most local retailers" later this month, priced at €189.90 / £149.99 including VAT. Buyers receive a 5 year warranty.