Lian Li has announced a mid-tower chassis that is the first in a completely new series, the PC-J60. This chassis facilitates versatile options for air and water cooling with an internal layout design aiming to 'banish loose cables'. Thanks to this aspect of the design, PC systems makers should benefit from improved airflow and a tidier internal design, "without all the hassle," says Lian Li.
Starting by commenting upon the chassis external appearance, the PC-J60 is said to offer minimal black brushed aluminium good looks. The lack of any external 5.25- or 3.5-inch bays helps in its minimalist presence. There are three versions, black with red highlights and a window, black with a window and a black windowless version. The essential easy access I/O on the front sits in a recessed area and consists of 2x USB 3.0 ports and HD Audio ports, headed up by a circular aluminium power button.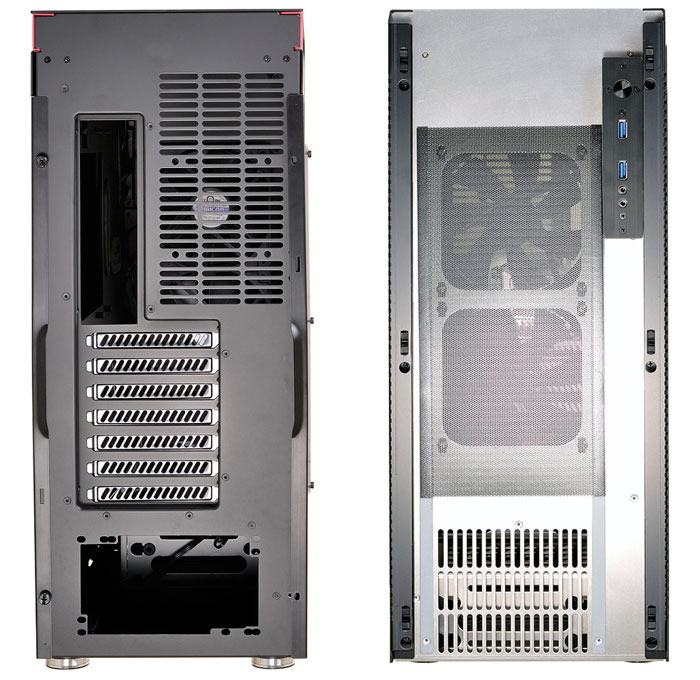 Inside the front there are 2x 120mm intake fans protected by dust filters. The perforated and side vented top panel is also removable with 3x 120mm fan mounts integrated, with a magnetic filter supplied, or space for a radiator up to 120 x 360 x 60mm in size. The rear of the PC-J60 features a large exhaust grille, seven expansion slots and cutouts for PSU and motherboard I/O. Finally the bottom panel, raised above your desk on aluminium and rubber bottomed feet, has room for 1x 140mm fan and a magnetic dust filter.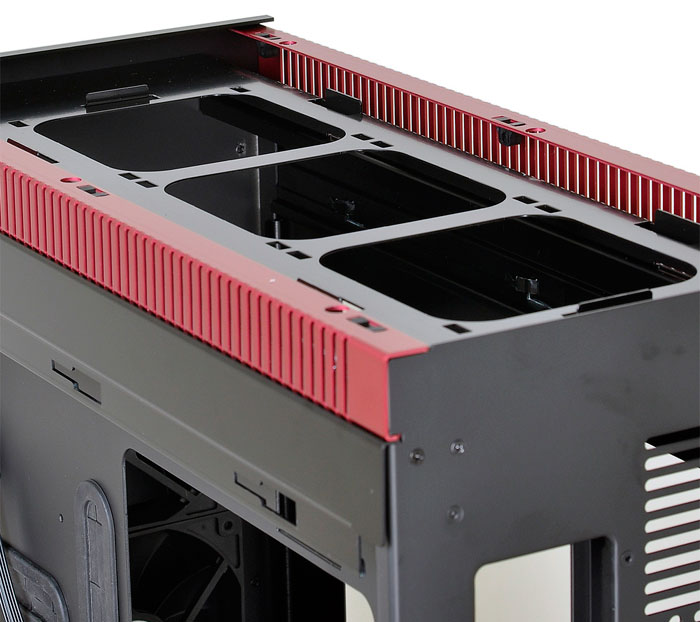 For cable organisation there are a multitude of cable holes with rubber grommets plus built-in cable ties and an aluminium cover sheathing the PSU area to make sure your graphics card and other glamorous components are in the spotlight.
You can fit either an ATX or Micro-ATX motherboard in the Lian Li PC-J60. HHD mount points are available in the modular HDD rack and round the back of the motherboard tray. In total you can fit in a maximum of 3.5-inch HDD x5, and 2.5-inch HDD x1 according to the official spec list.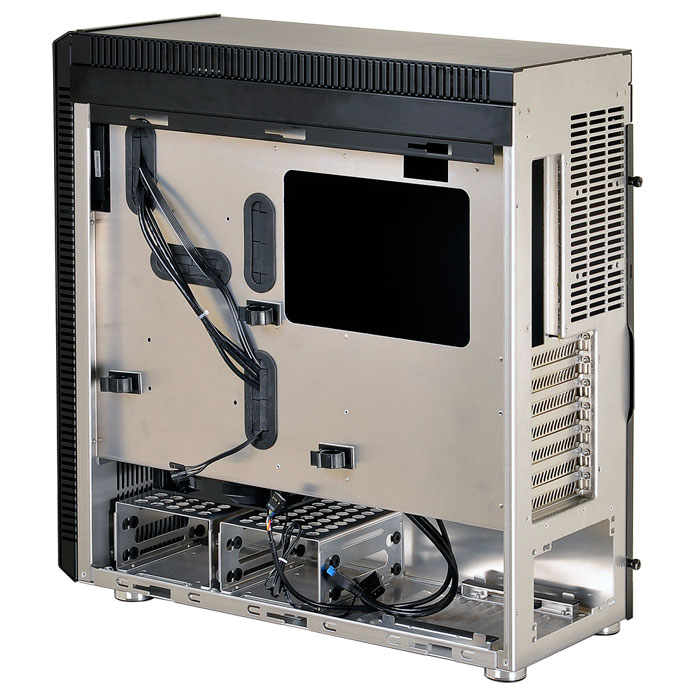 Maximum compatibility is 410mm for your VGA card length, 210mm for your PSU length, and 160mm for your CPU cooler height. The chassis as a whole measures (W)210mm, (H)507mm, (D)489mm, and weighs 6.48Kg.
In an email to HEXUS today, Lian Li said both the windowed and windowless versions of the PC-J60 will become available in the UK by the end of April priced at £179.90 and £159.90 respectively.