Chieftech is branching out into high-end media-center chassis.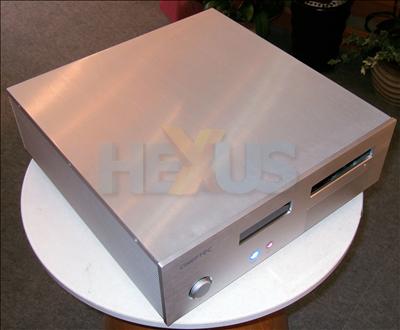 This tasty-looking chassis is available in two versions. The HE-01 comes complete with a volume control. The HE-02 is bereft of it. Otherwise, though, both are identical.

The construction is mainly aluminium, a material that Chieftec rarely dabbles with.

You can choose to have it in either black or silver; we prefer the silver. Both models are supplied with iMON VFD display, remote and software.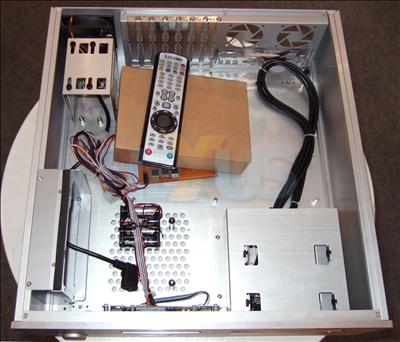 Chieftech squeezes in room for 3 3.5in hard drives and the HE01/02 also accept a 5.25in drive, too.

Internal cooling is via 2 60mm exhaust fans, located just above the ATX I/O shield, and a single 80mm fan directed to cool the hard drives.

The chassis takes a standard ATX PSU which, unusually, sits inside the chassis on two anti-vibration mounts. Thinking about it, it's able to draw cold air from outside the chassis whilst the warmer exhaust air is vented into a chamber behind the PSU, ducted towards the rear of the chassis.