Back at CES 2016 last month we saw the first motherboards built to Intel's Mini-STX specification. These were previously known as 5x5 motherboards (due to the dimensions) and are like NUC sized boards that allow for swappable processors via an LGA socket. Both ASRock and ECS had such boards offering support for processors up to 65W TDPs. At the time only Silverstone had a yet unnamed and unpriced chassis purpose-made for Mini-STX.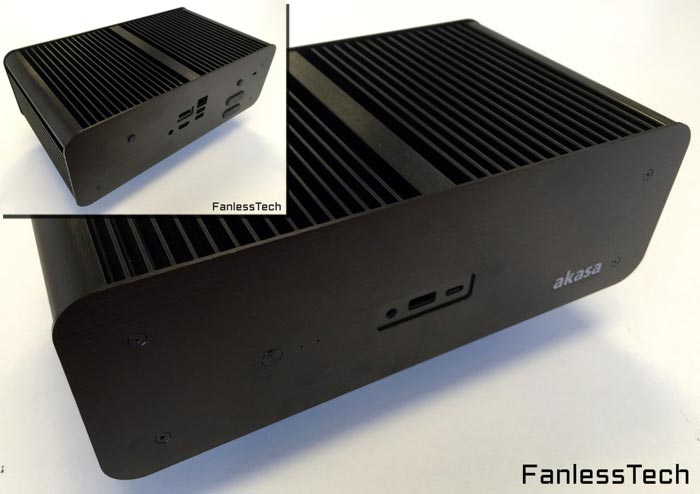 Now, thanks to exclusive information from FanlessTech, we can have a look at a Mini-STX chassis in the pipeline from Akasa. Not only would this be one of the first such chassis available, it is also a fanless model. You can see it pictured above.
Akasa's Euler ST looks like many of its other compact fanless designs, with a black anodised all-aluminium construction. You can see that the chassis itself, with its ridged design, acts as a cooler for the CPU you fit. Right now the Akasa Euler ST isn't detailed in Akasa's product pages, but you can see many similarly constructed chassis for mini-ITX or NUC motherboards. Very similar products to this new Akasa Euler ST are the Akasa Newton range of NUC chassis; they all use a similar compact chassis and are VESA mountable.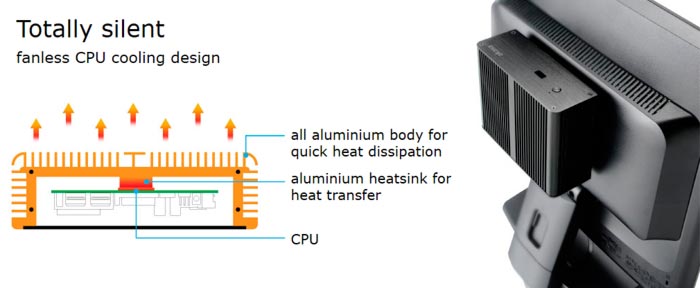 With its compact fanless design the maximum TDP processor supported by the Akasa Euler ST is expected to be 35W. More details and further specifications of the Euler ST are expected soon.