Lian Li was at CES 2106, showcasing one of its oddest ever PC chassis designs. The PC-Y6 is a 'Yacht Themed' aluminium constructed mini-ITX chassis. As is the modern trend, Lian-Li's Yacht includes RGB lighting, and it will be available in white or bare aluminium finishes.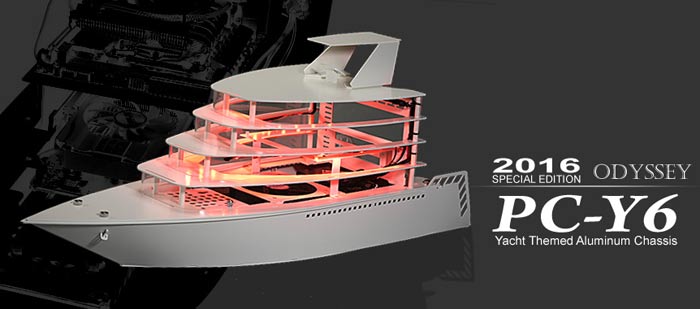 The PC-Y6 is designated a 2016 Special Edition. While it does indeed resemble a toy yacht it is probably bigger than the one you play with in the bath, at 764mm from bow to stern. Further measurements are; 293mm from keel bottom to mast head, and 259mm from port to starboard side. It weighs 4.9Kg.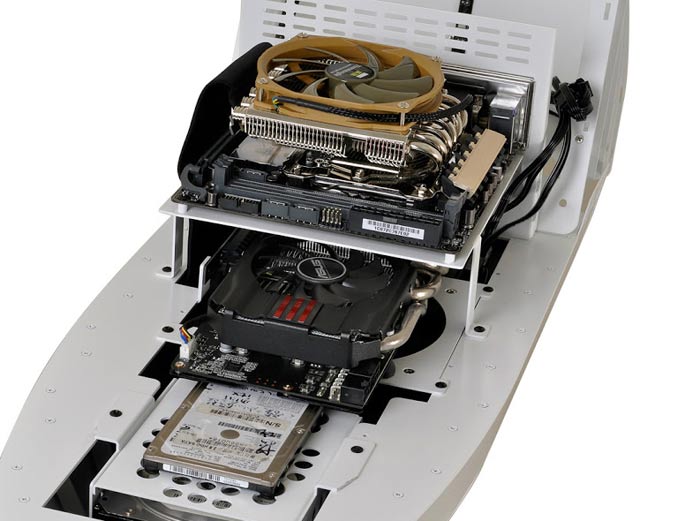 As mentioned in the title and intro, this is a mini-ITX chassis. You can see from the pictures that the I/O and suchlike that give away that this is a PC rather than a model boat are located at the stern. There you have access to the I/O from your choice of motherboard, the (SFX) PSU power line port and power switch, two expansion slot outputs, plus the R, G, and B lighting control knobs. Lian Li notes that the LED RGB Colour Changing Kit includes waterproof LED strips but I'd keep this away from boating lakes and so on.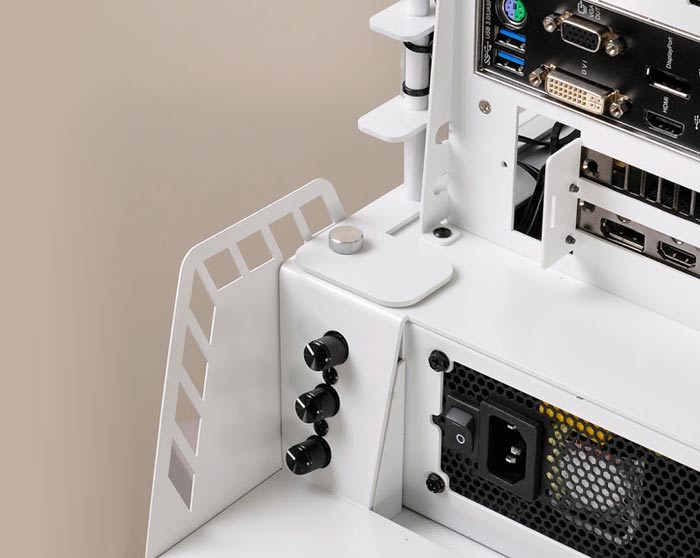 Inside you have a maximum compatibility of 300mm for the graphics card length and 60mm for the CPU cooler height. There's a single 120mm fan inside with no mention of any spare fan capacity. The two expansion slots might well be taken up by a single graphics card, depending upon your preferences. Via the Lian Li HDD Rack you can fit up to two 3.5 and two 2.5-inch drives.
As well as the above oddball chassis, Lian Li introduced three new colours for its smart-but-boxy PC-08 mid-chassis design at the CES. This design features a good proportion of tempered glass, to show off your build internals, and Lian Li has now introduced blue, green and gold highlighted models to accompany the previously released black version.