PC chassis, coolers and fans specialist Phanteks has just launched the Enthoo Mini XL DS chassis. The highlighted feature of this chassis is hinted at by the 'DS' suffix - Dual System. With the Enthoo Mini XL DS users can have two fully functional, independent PC systems in one chassis. The most popular application of this DS system is expected to be fitting both a high powered gaming system and a low power streaming system into one chassis.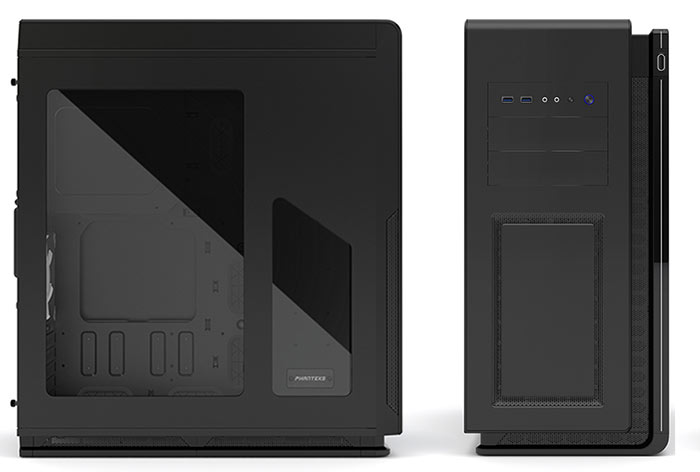 To get two systems into this chassis you will be using a micro ATX motherboard and a mini ITX motherboard. Your mini ITX motherboard fits in the top of the chassis using Phanteks' Mini ITX upgrade kit (pre-installed for you). The dual systems will be powered using the recently launched Phanteks Power Splitter accessory board (included and installed). Each system has its own front I/O section and power button.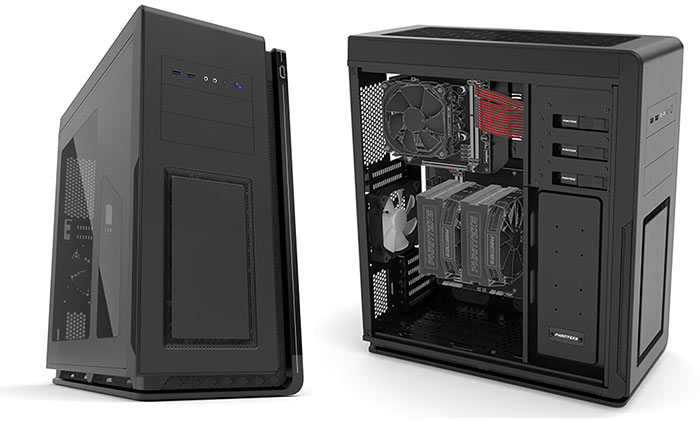 The Phanteks Enthoo Mini XL DS measures 550 x 260 x 480mm (HxWxD) and its form factor is referred to as a 'Super Micro Chassis'. It is constructed with sandblasted aluminium faceplates and is black outside and in. Popular frills such as LED lighting strips (10-colour) and a side window (split view) feature in the design.
Looking inside the chassis, as well as the dual motherboard support you have room for; a graphics card up to 289mm long (410 mm if you sacrifice the HDD cages), 215mm of clearance for CPU coolers, five expansion slots, two HDD cages each with room for 3x 3.5-inch HDDs, plus 2x SSD 'drop n lock' slots. You will have noticed there is also room for up to two further 5.25-inch bay fitted devices.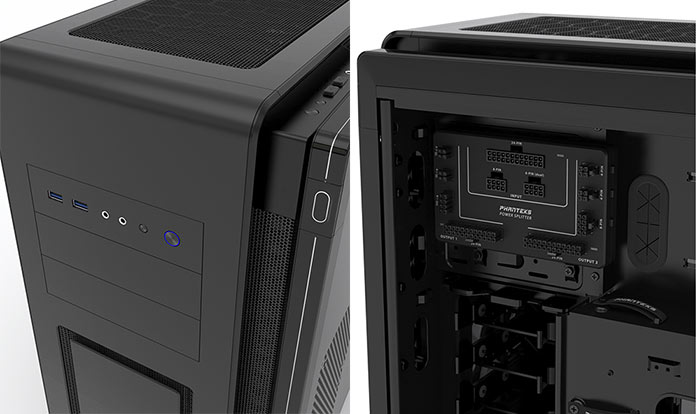 Cooling is amply catered for in this chassis with an expandable seven-fan PWM control hub fitted, a pump bracket, and two reservoir mount locations. There's room for a total of 13x 120mm fans, or 6x 140mm fans. If you go the liquid cooling route you can have up to a 240mm radiator on the front and up to a 360mm radiator on the bottom of the chassis.
Phanteks Enthoo Mini XL DS is due to be released before Xmas and is priced at £160/$210.