Lian-Li has written to HEXUS to inform us about its Computex 2015 wares. The well known aluminium chassis and chassis peripheral manufacturer will be showcasing two refreshed Desk Chassis models and a new dual-compartment aluminium plus tempered glass chassis design. These products will accompany Lian-Li's current full range of mini, micro, mid, and full tower brushed aluminium chassis at the show.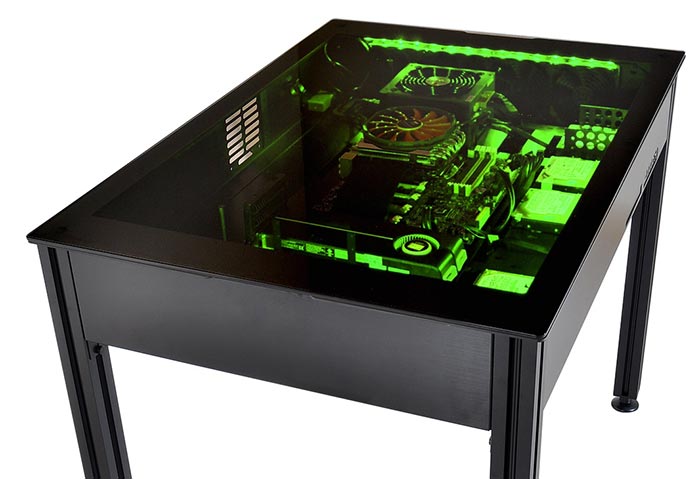 DK-Q2 and DK-03 Desk Chassis refresh
We have featured the original Lian-Li Desk Chassis in HEXUS news previously. One of the first times they were showcased, at CeBit 2014, I noted that the legs didn't look very substantial for a chassis + desk, an object of furniture that might have to suffer the weight of a multi-monitor setup plus a heavy user elbow. At the time Lian-Li assured us of the DK01's sturdiness.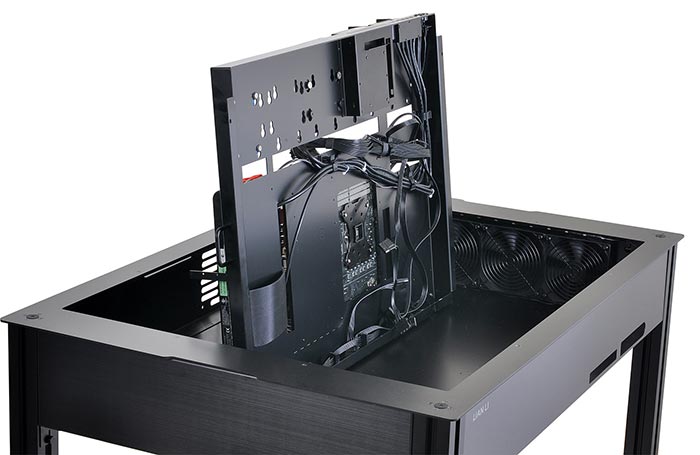 Now it looks like Lian-Li has either had some negative feedback about the construction of previous Desk Chassis models (did any fall over, collapse or buckle?) or just wants the case to appear sturdier/stronger to help it sell more of them. The two tubular leg constructs have been swapped out for four sturdy looking adjustable legs on the new DKQ2 and DK03 Desk Chassis.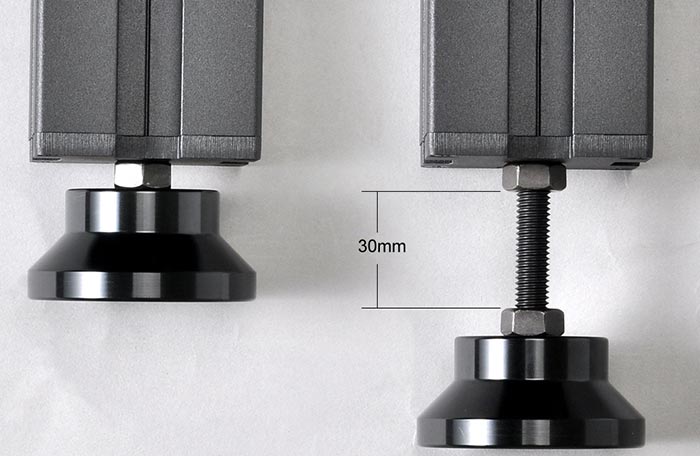 In other refinements to the chassis, Lian-Li says it has simplified the chassis to aid system building and its finesse its minimal look. The chassis are also said to provide "more refined aesthetics and ergonomics".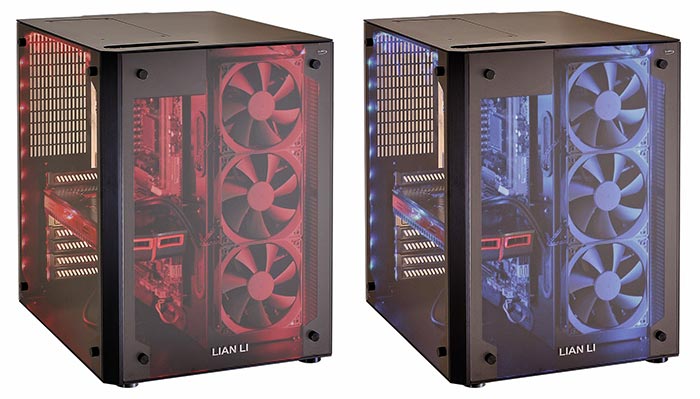 PC-O8 Dual compartment case
Prototypes of this case have been shown before, such as at CeBit earlier in the year. However this chassis should be nearing its final form, and this dual-compartment case will be on show at Computex. The PC-O8 combines Lian-Li's dual-compartment chassis knowhow with a mixed aluminium and tempered glass construction. The glass aspects will allow system builders to show off their PC components in all their glory while less handsome components are squirreled away in a large compartment behind the motherboard tray.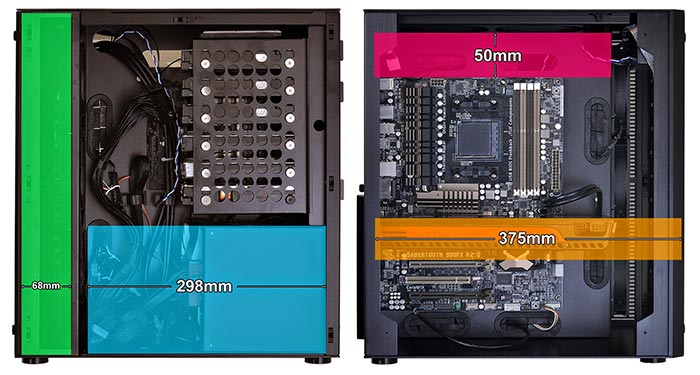 Lian-Li will be exhibiting in Taipei's World Trade Center, Hall 3, Booth G0136. Computex 2015 kicks off on 2nd June, running until 6th June.