We learned more about Lian-Li's Desk Chassis at CeBIT in March, about how it had been refined and split into two models with different widths. Today Lian-Li emailed HEXUS to let us know that there will be three Desk Chassis options on show at next month's Computex Taipei 2014.

Lian-Li DK01 and DK02
Previously we heard that the DK01 Desk Chassis would come in two widths but would be otherwise the same. Widths of 900mm and 1200mm were to be offered. Other refinements to the chassis introduced at CeBIT included; a headphone rack integrated on the side, individually removable hard drive bays moved to the side, 360mm radiator support, an adjustable and removable keyboard shelf, support for three monitors.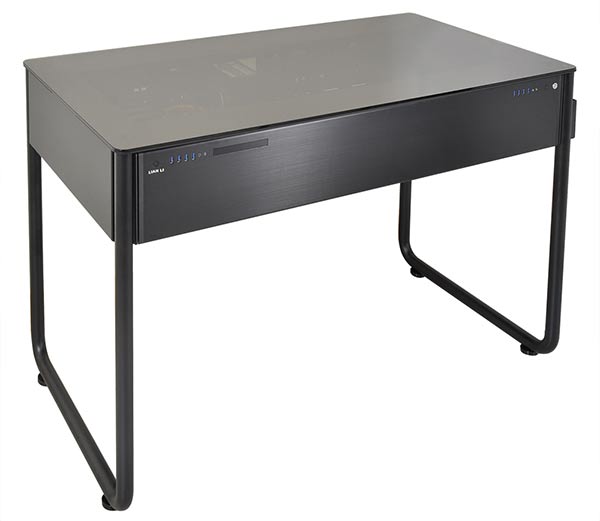 The DK02 is a dual-system chassis
Now we learn that the Desk Chassis project will give birth to three models; the DK01, DK02, and DKQ1. Unfortunately Lian-Li neglected to say anything about what the differences between these models are, but thanks to the wonders of Facebook we do know that the DK02 is a "dual system desk chassis". You can see this wider chassis with a suggested pair of motherboards in the pic below.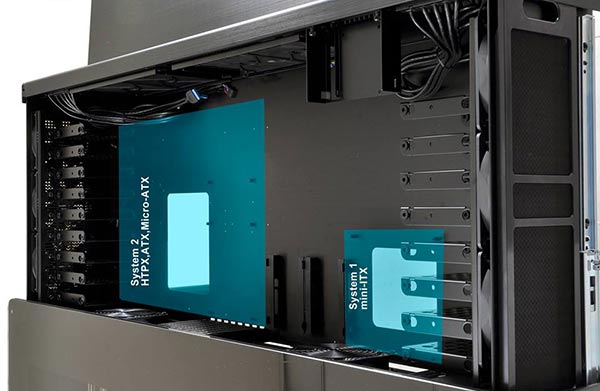 The purpose of the desks is officially described as follows; "Constructed of aluminium and combining the symbiotic relationship of desks and computer cases, these hybrid chassis allow DIY builders to build a full computer inside a desk and show off their hardware creations through tempered glass desktops." It's a nice idea but will probably come at a steep price.
Seven further new case models
Lian-Li also said that it will reveal seven further more conventional PC case designs. These models include test benches, small form factor cases, and mid-towers (such as the PC-A41). The new designs will sit among Lian-Li's current range and be on show at Computex booth D0629a, Hall 1. Computex is from 3rd to 7th June this year and HEXUS will be there as usual.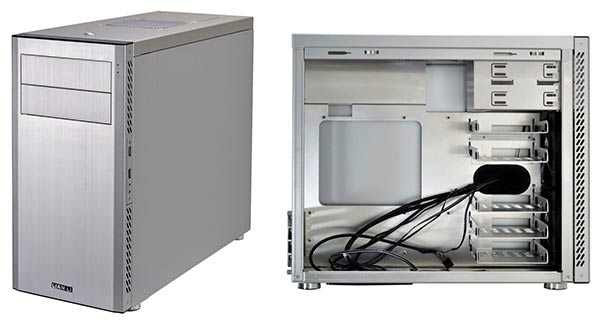 Lian-Li PC-A41