Lian Li is at CeBIT showing off its popular Desk Chassis aluminium (what else?) PC case. The Taiwanese premium aluminium PC case maker says that it has taken in and considered feedback from attendees of the Hanover computer show to update and modify the DK01. Thus the one on show at CeBIT is slightly different to the one pictured below, which is to be released "soon".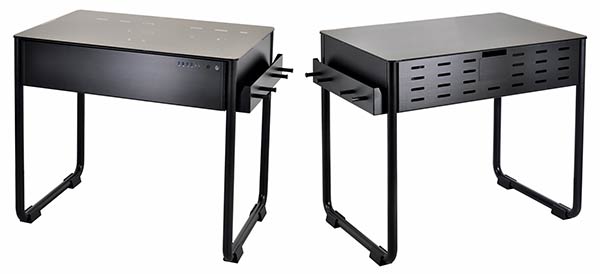 Following the CeBIT feedback Lian Li tells us that it has made a number of changes to its DK01 Desk Chassis which it lists as follows:
1) All black
2) Headphone rack with pocket on the side
3) Individually removable hard drive bays moved to the side – allowing more room for water cooling
4) 360mm radiator support
5) Adjustable (removable) keyboard shelf
6) Three monitor support
7) Two width versions – 900mm and 1200mm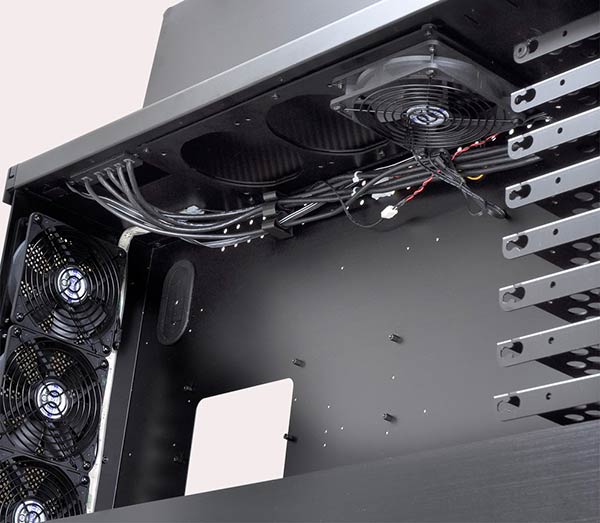 The chassis maker politely thanked everyone for their constructive feedback and said that the finalised version, as pictured and available in two widths, will be released soon. You can see from the spec, reproduced below, that except for the differing widths of the upcoming DK01s the rest of the spec remains the same.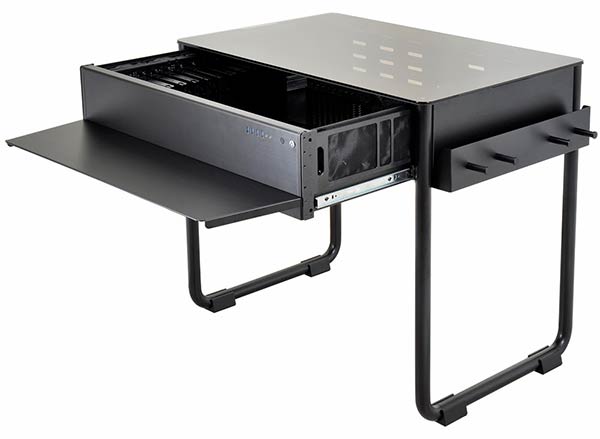 The 1200mm version, the widest of the two, isn't all that wide for a desk, it's quite a bit less wide than my cheap IKEA weetabix wood pulp desk. So while it might be well constructed and expensive it will still look a bit like a PC trolley style desk when positioned in a room. Also I'd like to see a crossbar style bit of leg reinforcement at the back if this is to support a weighty mix of PC components, a triple monitor setup and by elbow. However Lian Li says that it is "very sure," of its DK01's sturdiness – even with the hardware drawer removed.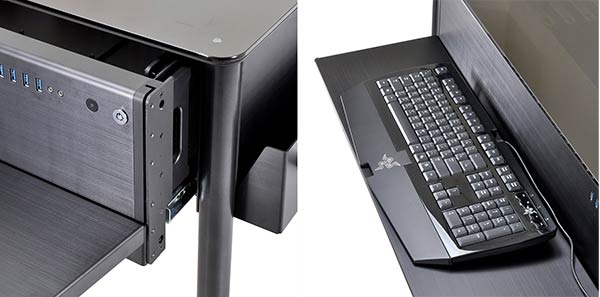 Does the Lian Li DK01 tickle your fancy or you think that it would benefit from some further changes? Lian Li is still listening to comments on its Facebook post, so you can head over there to give the guys a design nudge. You won't find the price though as "We won't be setting a price until we have finalized the DK01," said the Lian Li team just a few hours ago.