We looked with interest at the Lian Li prototype of the PC-Q33 swing-open chassis when it was teased to us back in August. Today Lian Li has emailed us to say that this Mini-ITX chassis has been released in Europe. It was made available in North America exactly a month ago. Despite the announcement today, the email accompanying the news release informs us that the Lian Li PC-Q33 won't be purchasable in the UK until February with an MSRP of £59.99 (it costs $99.99 in the US).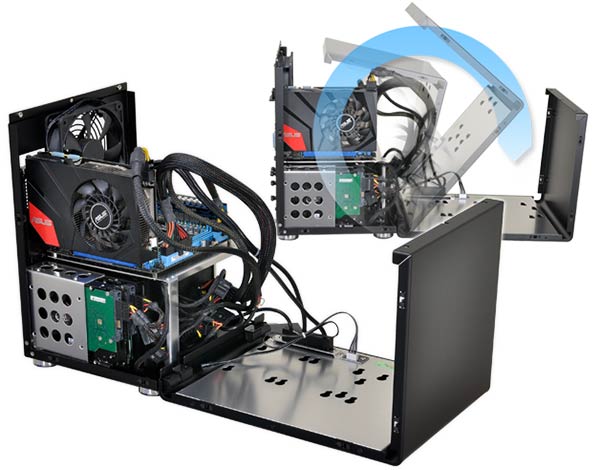 Let's look at the key specs of this new-to-Europe case:
| | |
| --- | --- |
| Model | PC-Q33 |
| Case Type | Mini Tower Chassis |
| Dimensions | (W)229mm, (H)328mm, (D)240mm |
| Colour | Black or Silver |
| Body, side and front bezel material | Aluminum |
| Net Weight | 2.18KG |
| 5.25" drive bay (External) | None |
| 3.5" drive bay (External) | None |
| HDD bay | 2.5" HDD x3, 3.5" HDD x2 |
| Expansion Slots | 2 |
| Motherboard | Mini-ITX or Mini-DTX |
| System Fan (Rear) | 120mm Fan x1 |
| I/O Ports | USB3.0 x 2, HD Audio |
| Maximum Compatibility | VGA Card length: 220mm, PSU length: 200mm, CPU cooler height:180mm |
For its size the Lian Li PC-Q33 is versatile in its hardware support. Coolers up to 180mm in height, low profile graphics cards up to 220mm long and ATX power supplies up to 200mm in length can all fit within this chassis. The swing open from the front design makes it easy to get your hands into the case and maintain, add or change components.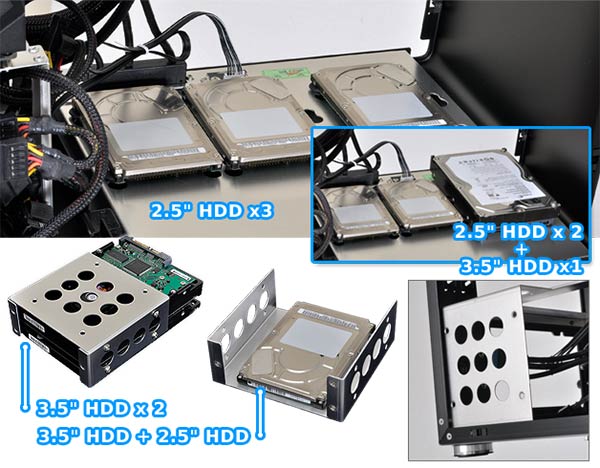 HDD mounting is also versatile; the side HDD cage which can hold two 3.5-inch drives or one 2.5-inch drive and one 3.5-inch drive is removable with thumbscrews if it's not required. Users can simply make use of the front panel mounting of up to three 2.5-inch drives or one 3.5-inch HDD with two 2.5inch drives if that is sufficient. As you can see from the spec there is no ODD support.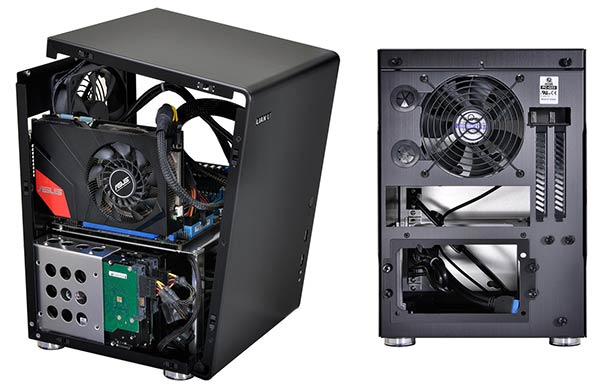 There's just one 120mm fan at the rear which expels warm air from the chassis but you can use this for a 120mm radiator water cooling setup if you wish. To help keep the system cool the case is divided into two areas with the 'hot zone' containing the motherboard, CPU and GPU in the upper half of the case. The sides of the case also feature significant perforated areas, probably accounting for about a third of those surface areas.