Remember the gargantuan TYR PC-X2000 chassis introduced by Lian Li some two years ago? Well, if you weren't quite convinced by its sleek anodised aluminium finish, Lian Li's trying again with the new-and-improved TYR PC-X2000F: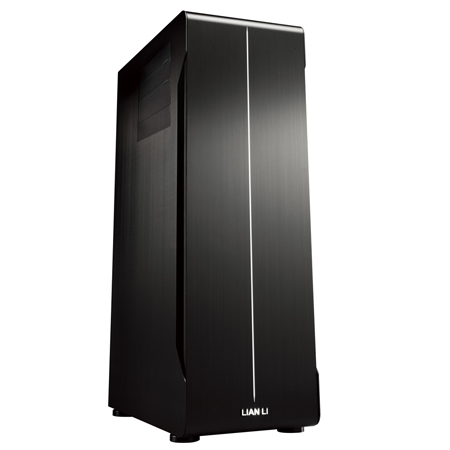 The towering beast, pictured above, measures a massive 240mm x 695mm x 442mm and weighs a substantial 11.7kg. The dimensions seem to suggest it's the basis for the ultimate gaming rig, but Lian Li has other plans and - like the X2000 before it - reckons the chassis is the ideal solution for your living room.
The so-called HTPC enclosure is said to resemble multimedia speakers and is "designed to stand out in your living room in unmistakable Lian Li style".
We're not so sure, but if you are in the market for a chassis that enables you to build a no-compromise media PC that couples as an extreme gaming system, the TYR PC-X2000F could be it.
Measuring 10mm thicker than the original, the upgraded model offers more space behind the motherboard tray for cable management, and there's still room for your choice of E-ATX, ATX or M-ATX motherboard.
The number of 5.25in drive bays has been bumped up from two to four, and the number of internal 3.5in bays is also increased from six to seven.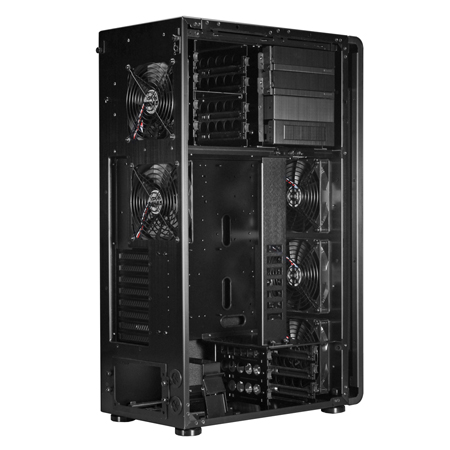 Eight expansion slots continue to provide ample room for upgrades, and the five bundled 140mm fans - three front-facing intakes and two rear exhausts - are all controllable by a built-in fan speed dial. Noise should be dampened by the 2mm-thick aluminium side panels and rubberised mounting strips throughout.
Other improvements include splitting the hard drive bays between thermal zones for more efficient cooling, the addition of four USB 3.0 ports to the top I/O panel, a vent below the PSU slot, and an improved tool-free design.
As a high-end chassis, it looks promising. But a 2.2ft-tall aluminium HTPC in the living room? We still don't buy it, and with an asking price of $539+VAT, we reckon there's a good chance you won't either.
Press release: Lian Li's New TYR PC-X2000F HTPC/Gaming Chassis