Phanteks has launched the Enthoo Luxe 2 PC case with which it hopes to offer the best building experience in a full tower design. This high-end case uses premium materials, designed to comfortably house the most powerful hardware, with superior customisability and room for significant cooling setups.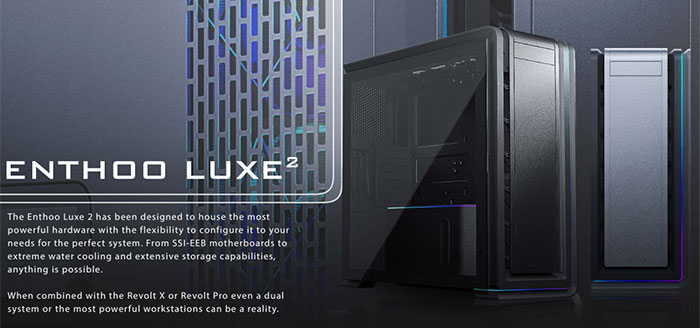 According to Phanteks the Enthoo Luxe 2 PC case incorporates all the premium and latest high-end features of the Enthoo Elite and Evolv X, such as, SSi-EEB motherboard support, extreme water cooling with dual 480 and dual 360 radiators installed simultaneously, and extensive storage for up to 12x HDDs / 11x SSDs.
The Enthoo Luxe 2 looks good too in anthracite grey or satin black with stylish venting, minimalistic front panel, tempered glass window, and integrated RGB lighting (compatible with Asus, Gigabyte, MSI, ASRock and Razer lighting systems).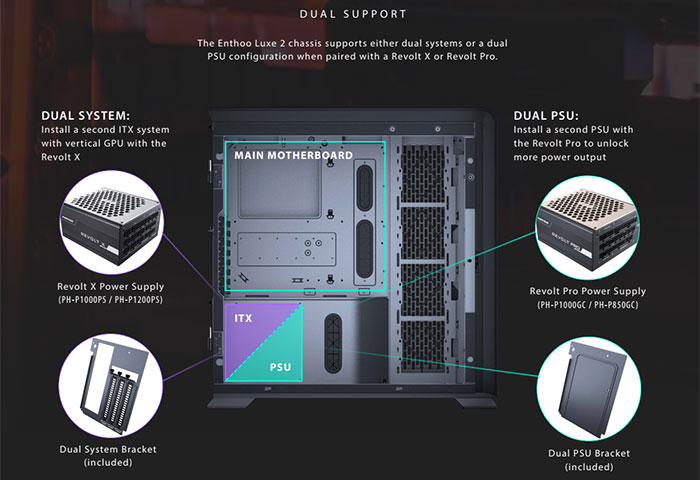 Phanteks suggests possible uses for the Enthoo Luxe 2 are in building an extreme gaming machine, a professional workstation, or even a dual-system setup (using the optional Revolt X), and it can also be configured with dual PSUs (Revolt Pro required) if need be.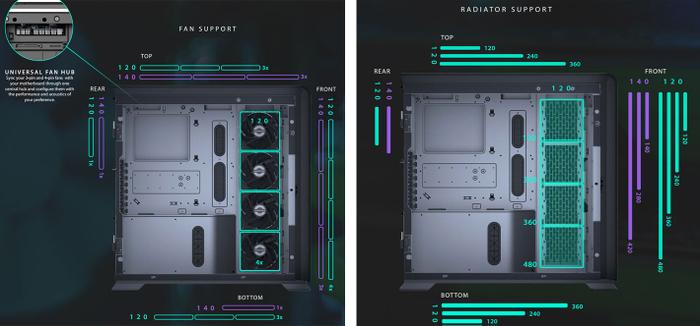 Above you can see diagrams clearly showing fan and radiator cooling options. Other important max compatibility figures are;
System 1: Cooler height up to 195mm, GPU up to 503mm, motherboard up to 340mm wide.
System 2: Cooler height up to 120mm (no GPU), Cooler height up to 60mm (GPU in slot 1), Cooler height up to 80mm (GPU in slot 2).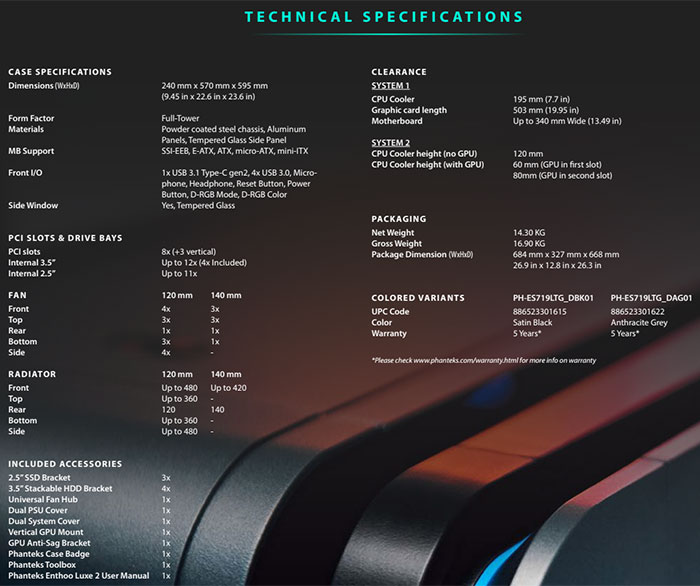 In an email to HEXUS, Phanteks said that the Enthoo Luxe 2 PC case will become available mid August (now or very soon) and it will be priced at €189.90 / £184.99.