Chassis and cooling specialist Phanteks is at CES and has kept its new products relatively focussed. HEXUS stopped by its Las Vegas suite and was treated to a preview of the firm's first 2019 chassis designs. Roughly speaking the new PC cases are based around just two foundation designs but are being marketed with some meaningful variations.
Loading...
Been waiting a while?
Get Flash
to see this player.
>
Tenzin Rongen from Phanteks
Starting at the higher end of the market, Phantek's Tenzin Rongen steered us to the new Phanteks Eclipse P600s. Unfortunately there isn't an official product page for this chassis right now - as this is a sneak peek. However, in a nutshell one could say that the P600s is built upon the Evolv X chassis (which debuted only last summer) and which has been given the silent treatment.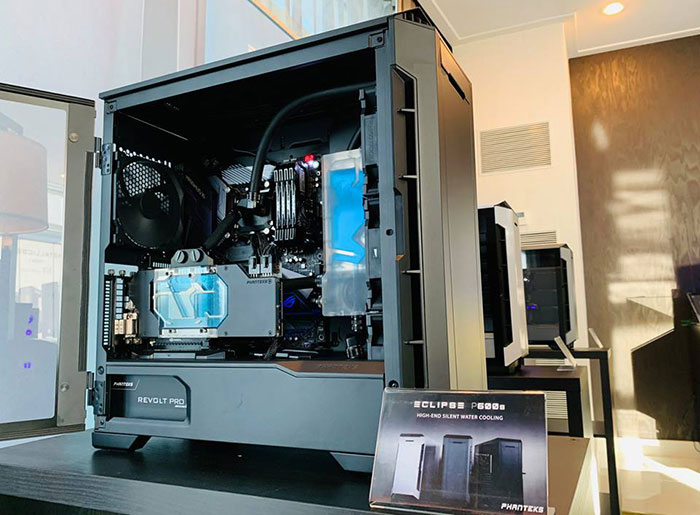 Rongen explained to us that the new Phanteks Eclipse P600s features sound dampening panels for silent running. This is a hybrid design though and can double up as a high-airflow case with top/front panels simply removed, and providing a new look. Interestingly, the metal mesh exposed by the front panel removal is said to be "much more breathable than traditional metal mesh".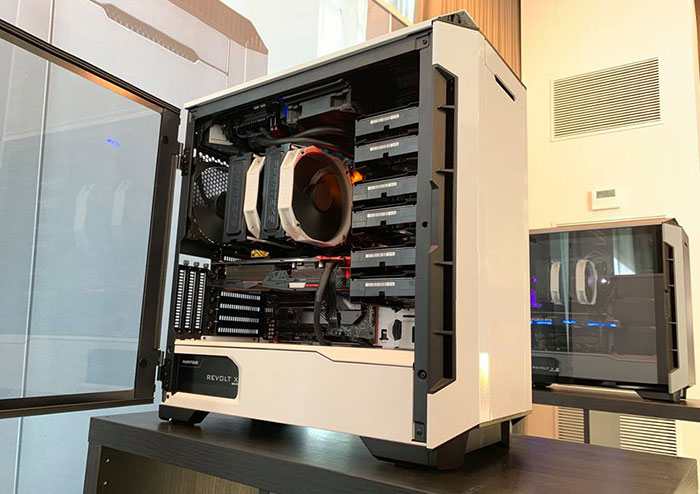 This mid-tower chassis features E-ATX support plus the capacity for up to 10HDDs, and with Evolv X accessories is capable of a vertical GPU option, and a dual-system option.
The Phanteks Eclipse P600s will be available from 23rd Jan in 4 versions. There are three colours (black, grey and white) plus a windowless black version.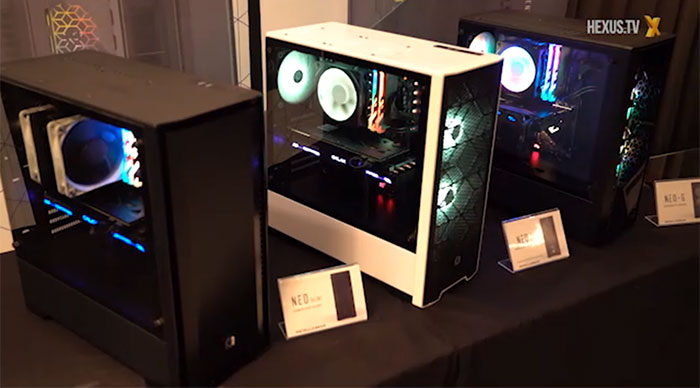 Phanteks was also showing off the new MetallicGear Neo range of mid-tower chassis at its CES suite. These can support up to E-ATX motherboards, and there are 3 models varying in a few outer construction aspects.
Phanteks Neo G: features tempered glass in the front, as well as the usual side panel, and digitmal RGB lighting controls built-in. ($69)
Phanteks Neo Air: has a full mesh front panel with integrated RGB cooling fans behind the mesh. ($59)
Phanteks Neo Silent: with a closed front and sound dampening panels. ($49)