Phanteks has emailed HEXUS with details of its Eclipse P300 chassis, which will shortly be delivered with three new cosmetic options. PC customisation is bigger than ever and it's good to be able to start with a chassis in a colour combo that you like, as the foundation from which you will continue.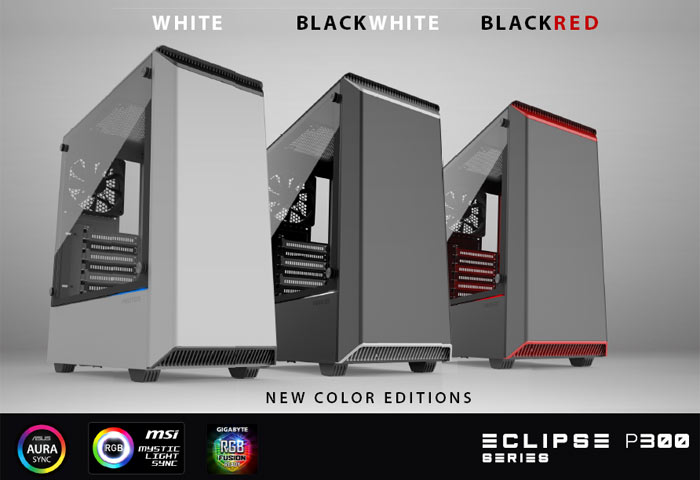 The Phanteks Eclipse P300 is a mid-tower chassis, large enough for most E-ATX motherboards, designed to "set new standards in quality for budget-friendly enclosures". It was originally launched back in November last year. However it came in black/tempered glass only. Now Phanteks is unleashing this design in white, black/white, and black/red.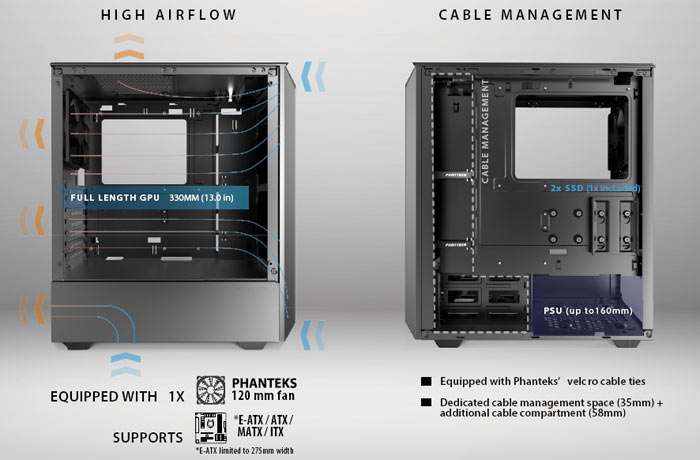 HEXUS only covered the original release briefly, in the press release section, so it is worth reviewing the key qualities of this product. Phanteks claims it offers an "exceptional build quality in its class," with a PSU shroud design for clean interior and exterior looks, it is designed to be intuitive to build into, with easy cable management, support for AIO watercoolers, dust-proofing, full length GPUs, and RGB lighting accessories are all present.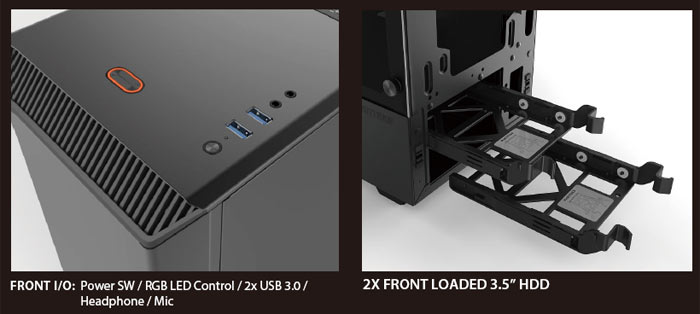 Phanteks Eclipse P300 specs: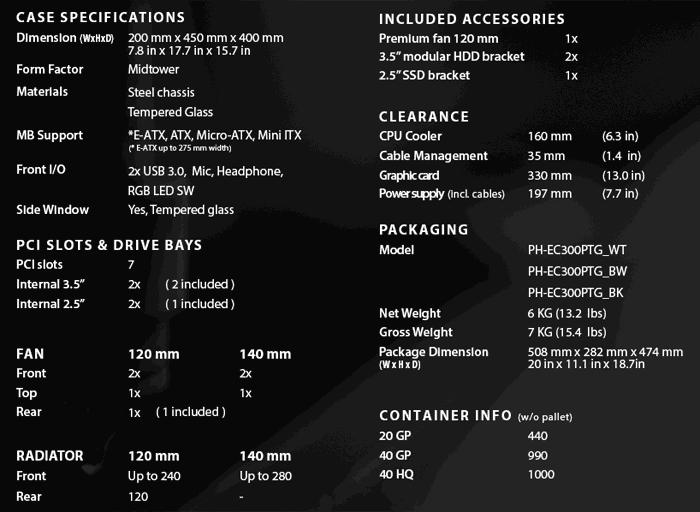 If you are interested in the new colours, you may be happy to know that these chassis will become available soon (later this month). MSRPs remain the same, whether you opt for the original black chassis or one of the new the colour choices, set at €59.90 / £52.99. Buyers receive a 5 year warranty.