This one's for the mamas and the papas out there

Trade shows such as CES are a great opportunity to show off "coolness". Coolness in the tech industry is what I call a device that makes people go "oh cool!" but then fails to attract buyers.
This type of coolness is most probably applicable to the Volkswagen Minibus PC spotted at Cooler Master's CES booth. Pictured below, this little beauty probably won't fit into the aesthetic tastes of most users' rooms, but we can all get together to say a collective "oh cool!".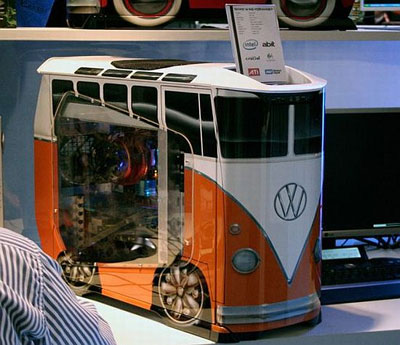 The rather dashing case is based upon Cooler Master's CSX series, which happens to receive paint jobs from the clearly talented folk at Smooth Creations. There are of course other designs too, but none quite as cool as this one. Time to dig out that Beach Boys CD.
Source: Unplggd.com