Lian Li has launched a hefty new chassis with Asus ROG accreditation. The new Lian Li PC-O11WGX is based upon the 'king of tempered glass', the dual compartment O-Series PC-O11 - but includes Asus ROG inspired Mayan etchings and improvements to various aspects of the chassis design inspired by user comments.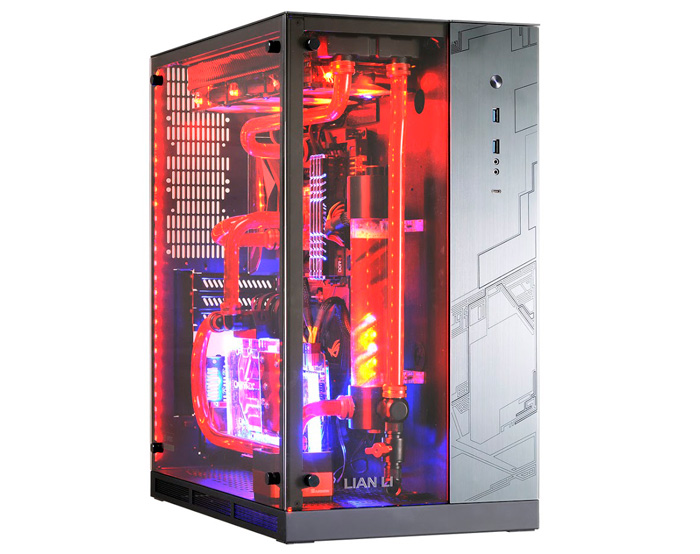 Before we consider the Lian Li PC-O11WGX in terms of improvements compared to the old model, it's worth heading straight to the tech specs, for a bullet point overview of what we have here.
Model: PC-O11 WGX
Case Type: Mid Tower Chassis
Dimensions: (W)277mm x(H)506mm x(D)457mm
Colour: Black
Front Panel: Tempered Glass
Side Panel: Tempered Glass
Body Material: inside steel,outside aluminum
Net Weight: 10.6kg
5.25" drive bay (External): None
3.5" drive bay (External): None
HDD bay: 3.5" HDD x4 / 2.5" HDD x4
Expansion Slot: 8
M/B Type: E-ATX / ATX / Micro-ATX / Micro ITX
System Fan: Optional
120mm fan x2 / 120mm fan x3 (Top) / 80mm fan x2 (Rear) / 120mm fan x3 (Bottom)
I/O Ports: USB3.0 x2 / USB3.1 Type-C / HD Audio
PCI-E Riser: PW-PCI-E30-1
Maximum Compatibility: VGA Card length: 430mm / PSU length: 430mm / CPU cooler height:150mm
PSU Type: ATX PSU (Optional)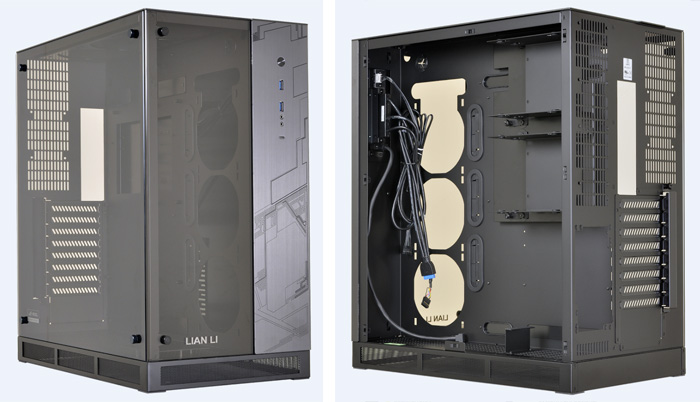 So what's new? The additions and improvements are much more useful than what you might have expected (Mayan etchings and RGB lighting anyone?). The first improvement evident from looking at the chassis is the USB 3.1 Type-C connector on the front panel - below the USB 3.0 ports and HD audio I/O. Indeed we do get Mayan Etchings and a small ROG certified logo but any impulses to add built-in RGB chassis lighting have been ignored. There's plenty of lighting frills to be had from components, if one so desires.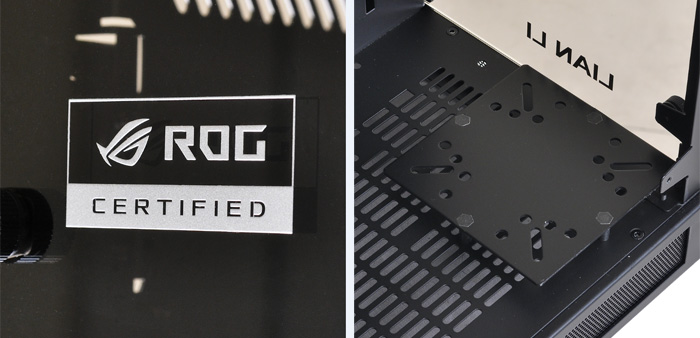 Not so obvious, but probably of greater importance are the internal changes. Firstly, Lian Li has improved liquid cooling options with space for three 360mm radiators (or groups of three 120mm fans). It adds that "there is enough (cooling) capacity for any thermal challenge inside the PC-O11WGX".
Secondly, buyers of the PC-O11WGX chassis will have the choice of mounting their graphics cards horizontally or vertically thanks to the included PCI-E riser cable in the box (basically a bundled Lian Li O11-1 accessory kit).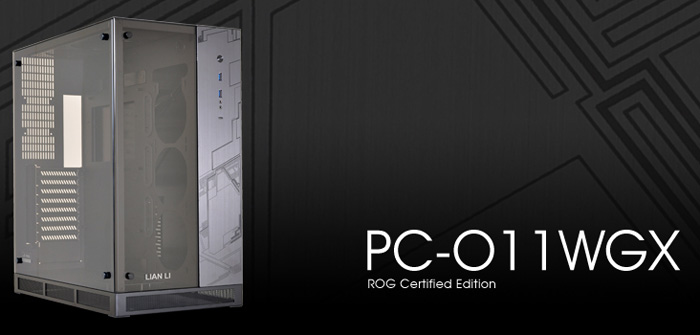 The PC-O11WGX will be available mid-May in North America for an MSRP of US$319; in the UK it's scheduled for release in late May with an MSRP of £279.90.