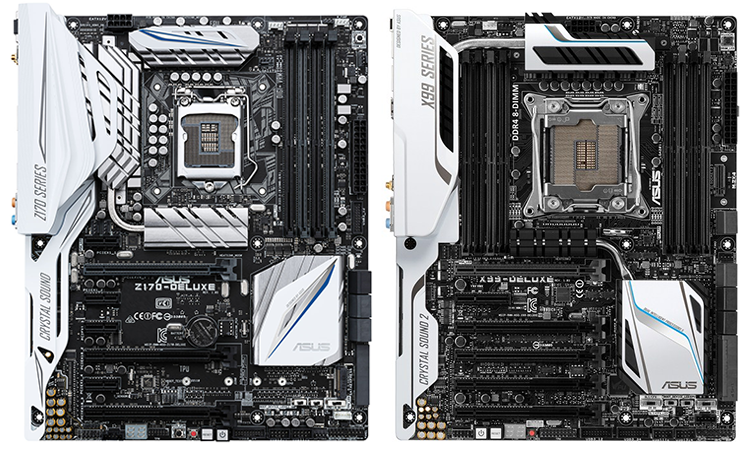 It would be an understatement to say that Intel has a monopoly in the high-end consumer desktop space. With little in the way of competition, anyone setting out to build a premium rig using today's best enthusiast parts is faced with a choice of one of two Intel chipsets: Z170 or X99.
The former, brought to market just this week alongside sixth-generation 'Skylake' CPUs, mixes the best of Intel's quad-core processor technology with DDR4 memory, more granular overclocking options and a new-and-improved arrangement of 20 PCIe 3.0 lanes, giving the chipset ample headroom for current and future storage solutions.
All good stuff, but then existing X99 ain't too shabby, either. Designed to support six- or eight-core CPUs - albeit of the previous-gen Haswell variety - X99 retains plenty of allure. The older chipset already has support for DDR4 memory, and with up to 40 PCIe lanes coming from the Haswell-E CPU there's scope for ludicrous multi-GPU setups.
Decisions, decisions. Well, you've seen the reviews and had ample opportunity to pore over the specs, so now it's time to have your say. Which would you choose for a high-end rig, Z170 or X99? As always, let us know your thoughts and reasoning using the comments facility below.