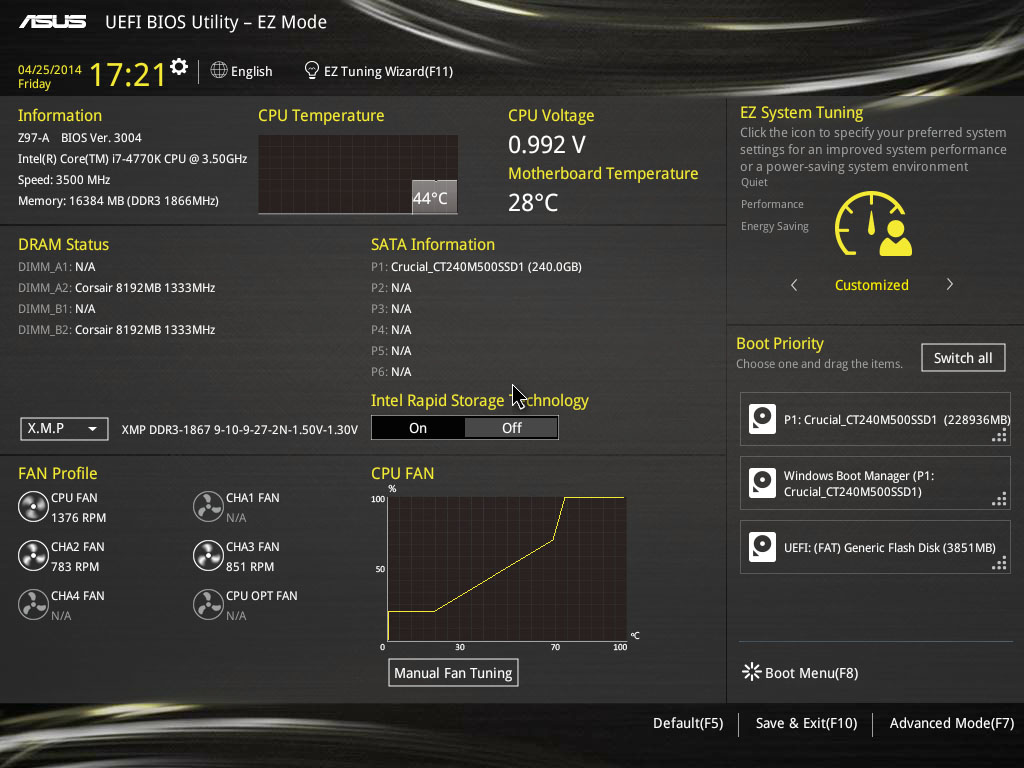 HEXUS has been knee-deep in Z97 motherboards over the course of the past week, and we've come to realise that hardware alone isn't enough to differentiate the very best boards on offer today.
Manufacturers are having to revamp their own software in order to stand out from the crowd, and in this ultra-competitive market, a well-rounded BIOS can often make or break a particular board.
But each vendor's idea of the perfect BIOS tends to be unique, and each has their own slant on what works well. However, there's no better way of gauging what end users really want, than to ask you directly. So, for this week's question, we want to know: what makes a great motherboard BIOS?
Are you enjoying the UEFI upgrades? Do you revert back to 'classic' mode at the nearest opportunity? Have you seen a perfect fan-speed configuration? Are there overclocker-specific functions you can't do without? Or can you think of any useful features that haven't been seen before? Let the manufacturers know by using the comments facility below.