Manipulating metals
Some will be installing fans, while others are required to attach the front I/O ports.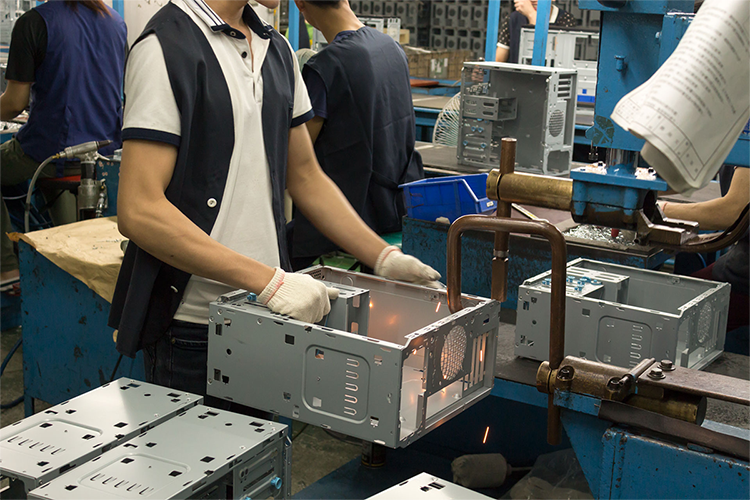 Spot welding fixes panels together with a rapid application of very high heat.
Rolls of metal are fed into a stamping machine.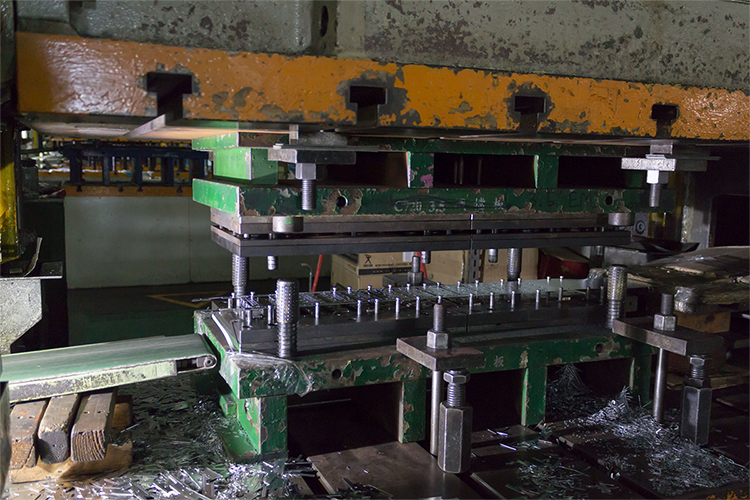 The stamping machine and your hands are not friends.
These boxes all contain various plastic moulds used in the numerous injection moulding machines to produce parts like optical drive bay covers. Everybody loves optical drive bay covers. The different colours on the boxes represent moulds used for different purposes.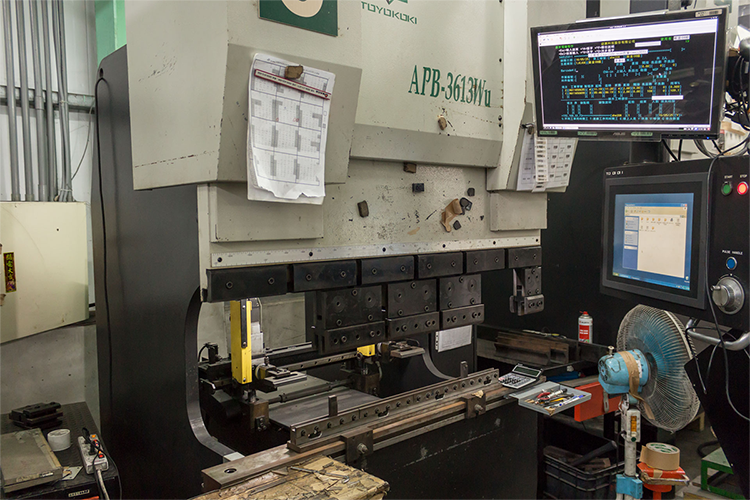 Sadly, we didn't get to see this machine in action, but it plays its part in the production of In Win's more luxurious cases, capable of bending thick aluminium to its will.
That's it for the factory tours – stay tuned for coverage of Mod in Taiwan and, of course, Computex 2016, where we're assured In Win has some nice surprises waiting.