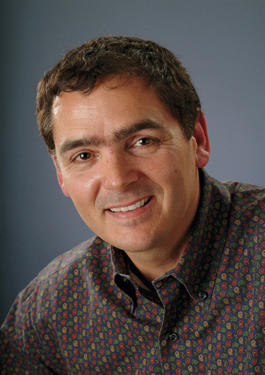 Last week, HEXUS reported on plans for well-known computer components and peripheral manufacturer Corsair to be purchased by private equity firm EagleTree Capital.
Now, HEXUS can confirm that this is indeed the case, and we secured an exclusive written interview with Corsair CEO, Andy Paul, just as the deal was being inked.
Interestingly, as you will see, Corsair sees the EagleTree deal as an investor and partner more so than than a straight takeover.
1) Why has Corsair decided that now the time is right to sell, and why sell at all?
To give some context, for the last four years, Corsair has been partially owned by the company founders and employees and majority-owned by Francisco Partners, who made a significant investment into the company in 2013. In the normal course of its investment activities, a private equity firm such as Francisco Partners would begin evaluating liquidity for its investment after 4-5 years and that is why we engaged in a process to find a new investor. 
As a management team, we were very focused on finding the right partner for the company and believe we have found the right partner in EagleTree Capital.
2) How long has the deal been in the works?
We started the process earlier this year.
3) Why did Corsair choose to go with EagleTree Capital instead of raising money via an IPO, given that stock-market conditions have improved greatly since the IPO postponement in 2012?
We were fortunate to have a great partner like Francisco Partners over the last several years and believe remaining private with a like-minded investor is the right decision. We like our current structure as it allows us to focus on doing what we do best. Certainly, becoming a public company via an IPO is an option for the company that we will continue to evaluate over time.
4) Does this mean that private equity firm EagleTree will have complete control over Corsair's future, insofar as it controls 100 per cent of the company?
The future structure with EagleTree will be very similar to what we have today with Francisco Partners. Corsair's management team will continue to hold a significant ownership percentage of the company, I will remain a significant shareholder, and the current management team will still drive the day-to-day business decision. Private equity firms typically engage with their companies at the strategic and board level and we look forward to the insights that EagleTree can bring by virtue of its long history investing in consumer brands and product companies.
5) Can you comment on EagleTree's plans for Corsair?
The reason EagleTree invested in Corsair is that they are strong believers in the continued growth in gaming of all forms and particularly PC gaming, were very impressed with Corsair's connectivity to gamers and PC enthusiasts, and excited about the opportunity ahead of the company as we continue to invest in existing product categories and also invest in new ones.  Overall, the plans for the future are to stay the course on our existing strategy and focus areas.
6) What does this transaction mean for current Corsair employees?
As mentioned before, our business structure will stay as is. We intend to continue to grow Corsair's global team and organisation as we have in the past several years and provide ongoing opportunities for growth and development for the existing employee base. We are fortunate to have a deep bench of talented executives and motivated team driving our business and making us better every day.
7) How does this purchase benefit Corsair's loyal customers, if at all?
The overall growth of our business over the last 4-5 years as well as the renewed financial resources of the investment from EagleTree provides Corsair the scale to invest more deeply into new technologies and customer experience throughout the product life cycle. This foundation will help us provide more innovative products such as the recent launch of Corsair One and better service to our customers, which is one of the most important goals for the company.  I can say that Corsair is stepping up its game.
8) Will you, Andy Paul, remain at the helm, and if so, have you committed to a time frame before retiring or leaving for pastures new?
I will continue on in the same role as CEO of Corsair as before. However, I expect to spend even more of my time working with EagleTree's leadership on future growth opportunities and potential acquisition opportunities.