Back in May we saw signs that a new, more powerful, Nvidia SHIELD Tablet was on the way. Such a device had just been listed at on the United States Federal Communications Commission (FCC) database. Little was revealed about the updated spec but it seemed like the SHIELD Tablet update would sport the same size screen, in a more compact frame, offer enhanced wireless communications, and most commentators thought it would pack the faster Tegra X1 processor.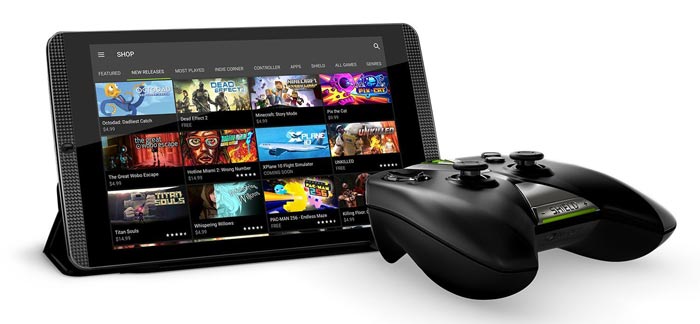 The current Nvidia SHIELD Tablet K1
Now the same source, FCC documentation, has been updated with a letter of cancellation for the device. If you scroll down the linked page you will come to a section of 'Available Exhibits'. The top linked document in that list is the 'dismissal request letter' from Nvidia.
The letter is dated 1st August and is rather short. It provides the original FCC submission reference number and original filing date then asks for the FCC to dismiss the grant/license to bring the product to the US. Nvidia confirms that the device hasn't been marketed/sold anywhere else in the world and says its request is based simply upon the following:
"For business reasons, the product has been cancelled."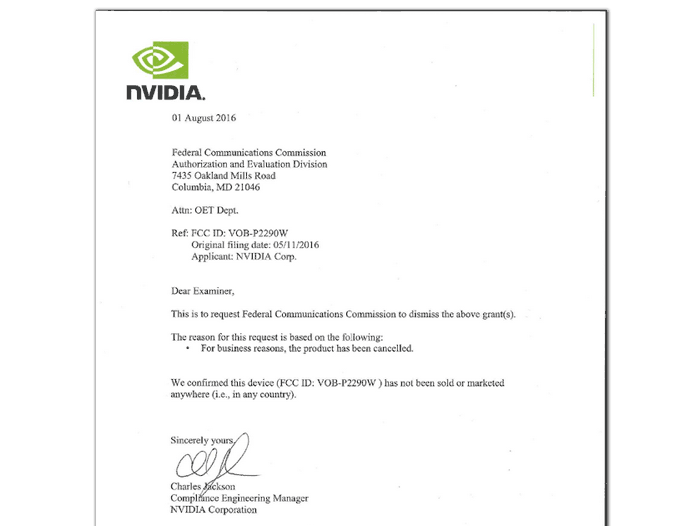 The last Nvidia SHIELD Tablet was launched in July 2014 and reviewed by HEXUS here.
On the information we have it's hard to say whether or not Nvidia is abandoning the Tablet market. Taiwan computer industry news site DigiTimes only reported a few days back that "White-box tablet players see weak shipments in 2Q16". Such an obvious decline in the Tablet market is clearly a good 'business reason' to avoid developing and launching tablet computers at this time.
The Nvidia SHIELD home page has a top product carousel featuring four slides, all of which promote the SHIELD Android TV Console. Furthermore, in the Nvidia financial results there was not a single mention of its SHIELD products good or bad, either in terms of current performance or in outlook statements.