Dell has launched its first fully ruggedized tablet, the Dell Latitude 12 Rugged Tablet. The tablet becomes part of the Dell Rugged portfolio, alongside the Latitude 12 Rugged Extreme flip-hinge convertible notebook, the Latitude 14 Rugged Extreme notebook and the Latitude 14 Rugged notebook. We saw the Dell Latitude Rugged Extreme laptops in an 'all action' video last April.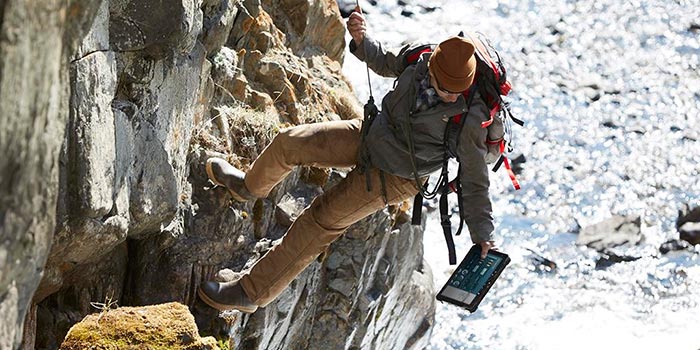 The Dell Latitude 12 Rugged Tablet features an 11.6-inch Direct-View outdoor-readable HD Corning Gorilla Glass coated display which is designed to be sensitive enough to respond to gloved hand pokes and gestures. As it may well find itself in operating in a rather hostile environment the tablet is equipped with a Fourth Generation QuadCool thermal management system. It has achieved an IP-65 rating and passed both the MIL-STD-810G and IP-810G certification tests. This tablet can survive water spills, sand and dust, drops from as high as four feet and extreme temperatures.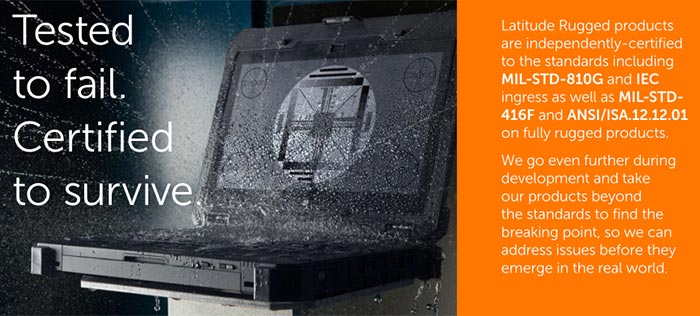 Tablet technical specs include the following:
Use of a fifth-generation Intel Core M processor
Up to 512GB of SSD storage
Up to 12hr battery life with optional hot-swap battery
802.11ac Wi-Fi, optional mobile broadband and GPS
Dell Data Protection plus Intel vPro and Intel TPM 1.2
Authentication options including FIPS 201-certified smart card, fingerprint readers or contact-less smart card reader
Windows 8 OS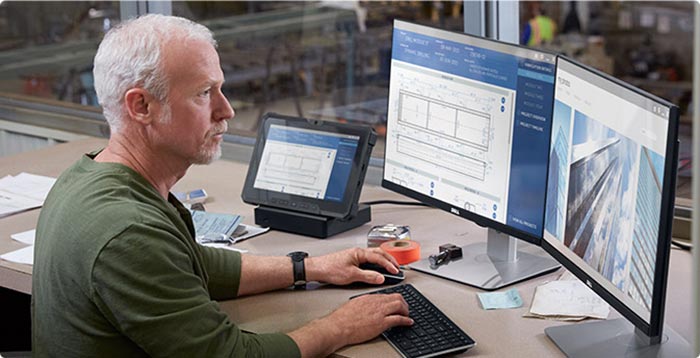 Dell has thoughtfully designed a trio of useful accessories for the Latitude 12 Rugged Tablet including; a desk dock to quickly connect to a monitor/keyboard/mouse and other peripherals as well as charging a spare battery (shown above), a keyboard cover and stand which is IP-65 rated and provides customizable RGB backlighting, and an extended I/O module packing two additional USB 3.0 ports and an Ethernet connection.
The rugged new tablet will be available in the US by the end of this month but we don't have any pricing details as yet.