Ideas about smartphone and PC hybrids have been floating around the tech universe for quite some time. In recent memory, a couple of years back ASUS introduced a good hybrid effort with its PadFone smartphone/tablet devices and keyboard accessory but it was Android only. Much more recently ARM demonstrated a Seamless Computing concept, but again it was Android only. Last month we saw Microsoft's Continuum for phones revealed in full, but that is Windows only. Now Samsung is looking like it is preparing a new hybrid and it will blend the most popular smartphone OS, Android, with the most popular desktop OS, Windows.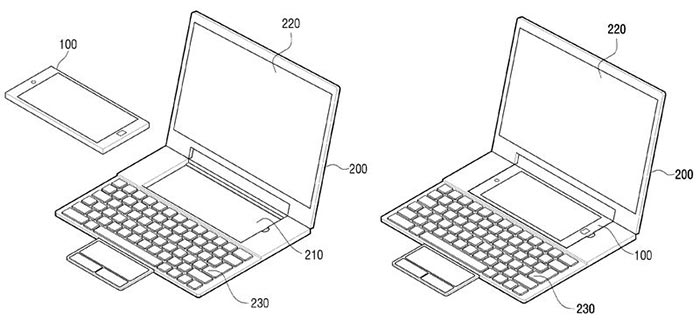 A patent application by Samsung, published last week in the US, describes an Android/Windows Hybrid laptop which uses an Android tablet at its core. It's reasonable to assume the tablet would pack an Intel processor for both Android and Windows duties. The patent, as described in a report on The Verge, specifies that the tablet contains all the user data and both OSes. While the patent and drawings talk about a tablet it could also be a smartphone that powers the hybrid.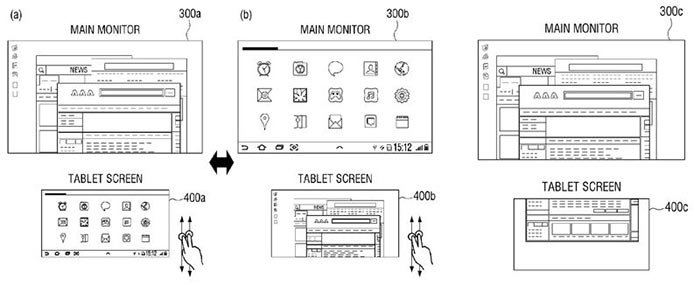 There's plenty of flexibility in the dock design and idea. For instance, once docked the tablet screen could be either a large trackpad device, a second screen for Windows or even remain an active regular Android system. If the Android device screen is not used as a trackpad, then the dock keyboard offers a flip-out or pull-out trackpad for the user.
It will be interesting to see if anything comes from this Samsung patent in the future. With mobile processors getting more powerful these smartphone/tablet/laptop hybrids could start to get more market traction. Who will be first to crack the concept and score a popular device hit?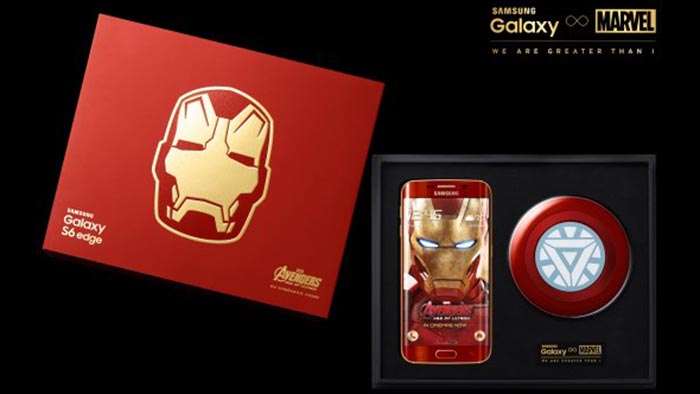 Samsung Galaxy S6 edge Iron Man Limited Edition
Samsung is making the Galaxy S6 edge Iron Man Limited Edition available in S. Korea today. Younghee Lee, Executive Vice President of Global Marketing, IT & Mobile Division at Samsung Electronics described the new smartphone model, saying it "embodies the power of the iconic Avenger with a dual-curved edge design and advanced features that will provide Marvel fans with the ultimate entertainment experience".
The eye-catching edition of Samsung's flagship smartphone includes 64GB of built-in storage, a matching wireless charger, a clear protective cover and a custom Avengers theme. The limited edition smartphone will be made available in China and Hong Kong next month. There is no word about when, or if, it will be launched in other countries.