To celebrate its GDC 'Made to game' announcements Nvidia has created some new 'Ultimate' SHIELD Tablet bundles for UK customers. The deal combines an Nvidia SHIELD tablet computer with a SHIELD controller, bundle of games and custom tablet cover, depending upon the model of tablet you buy.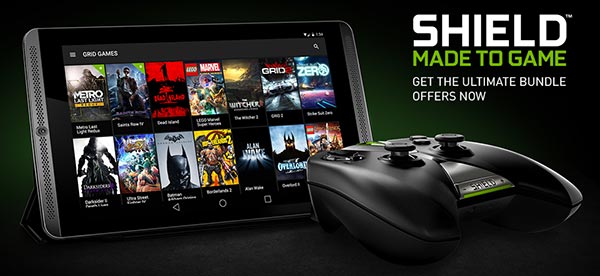 Nvidia SHIELD tablet buyers can get a nice starter bundle of games and accessories free when they buy from one of the qualifying retailers in the UK. The bundles are already available and in stock, available from our friends over at SCAN Computers (see below) among others.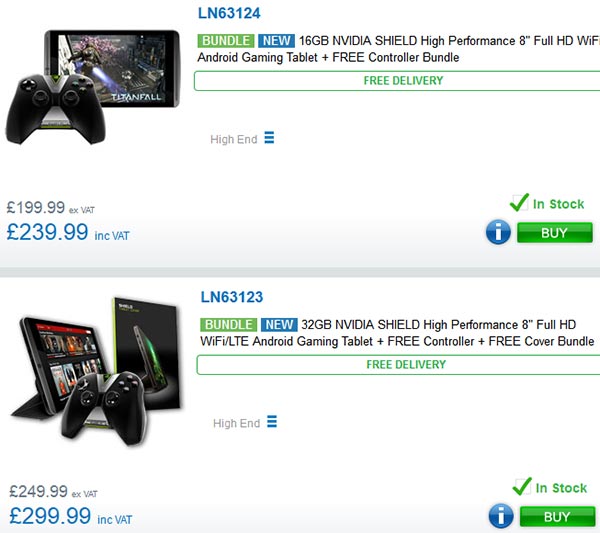 In simple terms purchasers of the 16GB Nvidia SHIELD tablet will receive a free SHIELD controller and The Green Box games bundle. Purchasers of the 32GB Nvidia SHIELD tablet will get both the free SHIELD controller, The Green Box games bundle AND a tablet carry cover/stand.
As a reminder for readers the Green Box 'contains' three Valve games; Half-Life 2: Episode One (optimised for the Tegra K1 and exclusive to the SHIELD platform), Half-Life 2 and Portal. The SHIELD tablet provides access to Nvidia GRID, the 'Netflix for games', allowing streaming of many top PC titles - which you don't necessarily own - at up to 1080p and 60fps. The latest Android Lollipop OS is installed on Nvidia's tablets.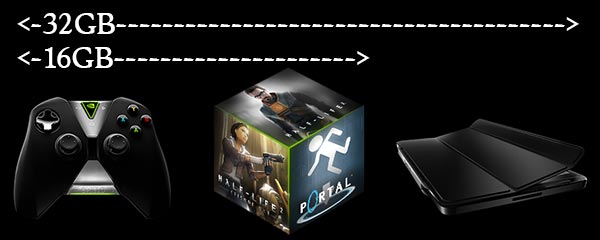 It might be tricky for those interested to take the plunge and buy one of these 16GB/32GB SHIELD tablets (costing £240 and £300 respectively) with recent news of devices with overlapping functionality coming soon. We have recently heard of the Tegra X1 powered Nvidia SHIELD Android TV console coming soon and the Valve Steam Link hardware on its way – both could bring great PC games to your TV. Then there are rumours of an updated Tegra X1 powered SHIELD tablet due to launch 'in a couple of months' – that will provide a significant boost to tablet gaming power. Also buyers might want to wait until Nvidia provides details on the pricing for its GRID games streaming service this summer, its currently free for SHIELD device owners.
These Nvidia SHIELD tablet bundles are available from now until the end of March.