A new JD Power survey published yesterday shows that Samsung tablets are now the top rated for owner satisfaction. Apple came a close second and Amazon were also not far behind. In related news IDC research for Q3 2013 shows that Apple's share of the tablet market has been under heavy pressure and dropped below 30 per cent for the first time. Meanwhile there were reportedly long queues outside Apple Stores this morning with the iPad Air debuting on shelves today.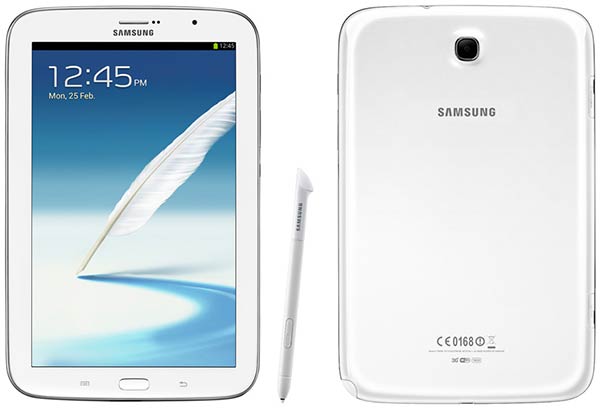 Samsung's JD Power boost
The latest JD Power survey, gauging owner satisfaction with tablets, took place between March and August this year. Five metrics are assessed, weighted and combined by the market research firm into a 1,000 point scale. The five factors measured (with weightings) are performance (26%), ease of use (22%), styling and design (19%), features (17%) and price. JD Power's results are as follows:
Samsung: 835
Apple: 833
Amazon: 826
ASUS: 821
Acer: 781
JD Power noted that Samsung was also the only manufacturer to improve across all five metrics since the previous survey. Samsung showed particularly strong growth in pricing factors while Apple's strong points were performance and ease of operation.
Tablet market shares shift
The Guardian reports that the Apple iPad now accounts for less than 30 per cent of tablet sales – this is its lowest ever share since being launched in 2010. A year ago Apple held over 40 per cent of the tablet market according to IDC figures.
Android tablet manufacturers Samsung, Asus, Lenovo and Acer all saw large growth said the Guardian. An analyst speaking to the newspaper explained "Apple's tablet market share decline was inevitable because it solely targets the premium segment of the market." Apple still isn't showing any interest in competing at the low end as its business is "all about revenue and margin over volume," concluded the analyst from research firm Canalys.

Will the iPad Air and iPad Mini 2 help Apple bounce back?
There were long queues as eager Apple fans waited to get into Apple Stores this morning as the iPad Air makes its retail debut. In the US people could order an iPad Air online and pick it up the next day but in the UK this level of comfort wasn't available. The Guardian notes that UK electronics recycling company SellMyMobile.com experienced a 585 per cent surge in trade-ins following the iPad Air and iPad Mini 2 unveiling.
If you are interested in Apple's latest and greatest tablet the iPad Air starts at £399 for the 16GB Wi-Fi model and at £499 for the Wi-Fi + cellular model. Prices range all the way up to £739.00 for a 128GB iPad Air with Wi-Fi and cellular connectivity. At the time of writing all varieties are marked as available for dispatch within 24 hours.