The annual Google I/O developer event is set to take place in about a fortnight. We have seen leaked spec/details of a new Google Nexus branded tablet which was probably going to be revealed during the three days of the Moscone Centre, San Francisco based conference. Alongside all the software, internet and developer talk Google usually likes to show some new hardware, last year the headlining hardware was the Nexus 7.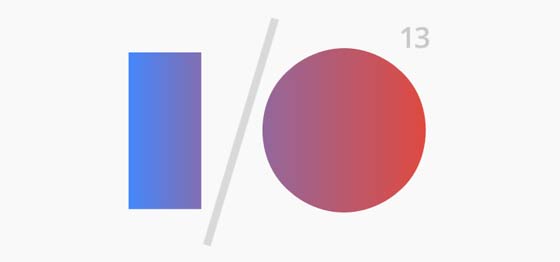 At the weekend SamMobile received some plans detailing Samsung's "special" tablet plans for 2013. Among the range of new tabs was one called the Nexus 11, this shares a lot of the spec with another tablet on the list called the Samsung Galaxy Tab 11, except that it would be the world's first tablet to employ an Octa-Core processor. However the roadmap leak showed that at the time the list was made it was still awaiting Google approval for the Nexus branding.
Here are the two tablets detailed side by side:
Samsung Google NEXUS 11*

- 11" Super PLS TFT

- 8 Megapixel

- 2 Megapixel

- Octa-Core A15 / A7 (Exynos 5410)

- Micro SD 64 GB (Rumoured)

* Needs to get approval from Google (World's first Octa-Core tablet)

Samsung Galaxy Tab 11

- 11" Super PLS TFT

- 8 Megapixel

- 2 Megapixel

- Dual-Core A15 (Exynos 5250)

- Micro SD 64 GB
Another interesting inclusion said to be part of the upcoming Nexus 11 spec is the microSD card support. This would be a very welcome addition for all future Google Nexus devices. Sadly lacking is information regarding the display resolution of these new tablets. TechSpot speculates the Super PLS TFT screen res will be "1,920 x 1,080 or perhaps even the same 2,560 x 1,600 resolution found on the Nexus 10".

Turn it to 11
What's with the 11-inch screen? ComputerWorld has published a whole three page article on this subject, which basically boils down to: the trend is for smaller tablets BUT due to the huge and expanding market for tablets there's room for all sorts of niche sizes.
Apple successfully painted a picture of an 8-incher being so much better than a 7-inch tablet. Perhaps the collective marketing might of Samsung and Google will be able to weave a compelling tale about why the future measures 11-inches in diagonal.